Sir Richard Branson's commercial space flight company, Virgin Galactic, has revealed the cabin interior of its first SpaceshipTwo vehicle, VSS Unity in a virtual event streamed live on YouTube.
Virgin Galactic said that the cabin is designed to provide safety without distraction while offering "quietly absorbing periods of sensory intensity".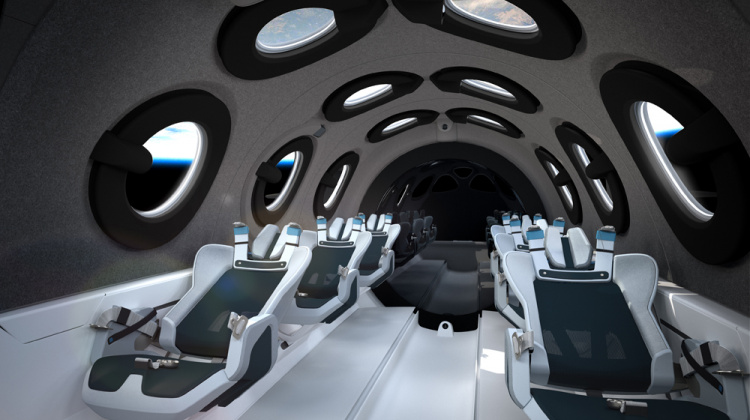 The textures, colours and structures within the cabin aims to "create an elegance, underlined by purpose which will inspire a sense of confidence in astronauts", said Virgin in its reveal statement.
Individually sized seats, created using high-grade aluminium and carbon-fibre manufacturing techniques, reinforce the sense of confidence.
Textile firm Under Armour has developed the astronaut spacesuits and also the fabric technology featured in the cabin seats.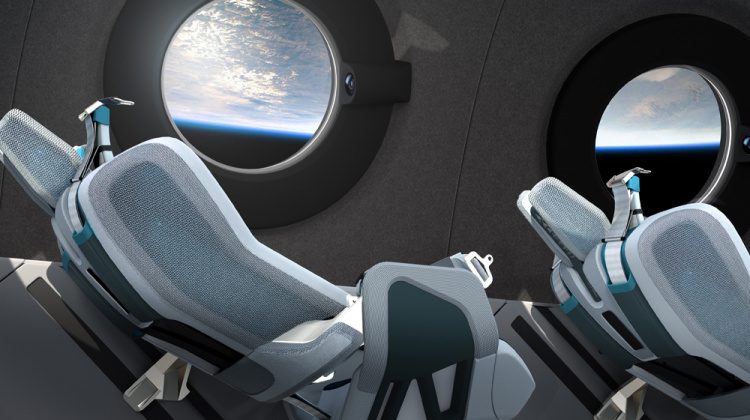 The colour palette of the cabin has been curated to complement the architecture of the seat, the cabin itself and spacesuits. Virgin said: "The golden metallics resemble luminous desert sands, blues conjure celestial spaces and teals inspired by the ocean ground travellers back to Earth."
Each seat has a pilot-controlled recline mechanism, optimally positions astronauts to manage G-forces on boost and re-entry and frees up cabin space to maximise an unrestricted astronaut float zone when in zero gravity.
Virgin's commercial aircraft mood lighting has been translated by its space division.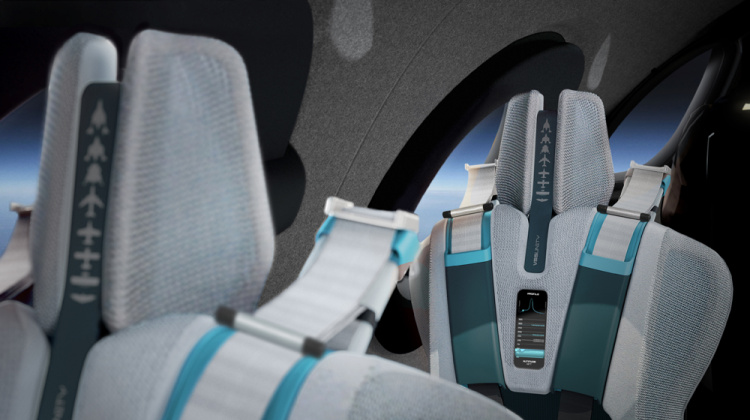 Multi-colour LEDs are concealed within the "Halo" window surrounds and are used to subtly reflect back and therefore elevate the human responses to each of the contrasting stages of flight. When the Earth comes into view against the black sky of space, all lighting is extinguished.
Seatback screens provide digital flight data to connect each astronaut to the flight deck. Personal, integrated communication systems complement the screens with a direct connection for each astronaut to the two space pilots.
SpaceShipTwo's cabin is sized to allow for an out-of-seat weightlessness experience for the astronauts on board. The "Halo" surrounds to twelve large windows have soft extended edges, which allow astronauts to position themselves for 360 degrees of views.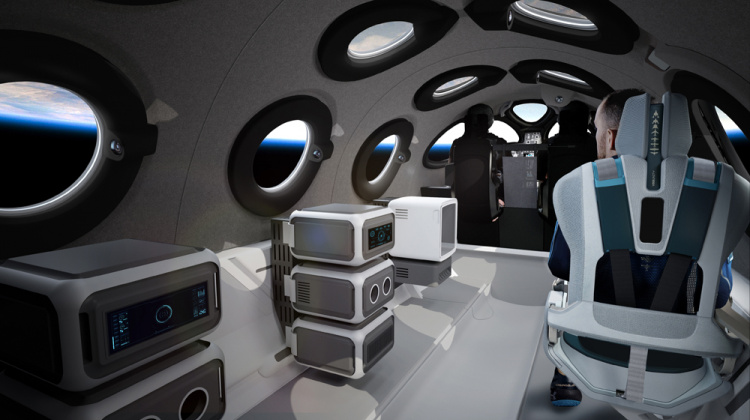 "The spaceship cabin interior is in many ways the design centrepiece of the astronaut journey and what has been created will both facilitate and elevate a uniquely profound and transformational journey for the thousands who will fly," said Michael Colglazier, CEO of Virgin Galactic.
Richard Branson, founder of Virgin Group said: "This cabin has been designed specifically to allow thousands of people like you and me to achieve the dream of spaceflight safely – and that is incredibly exciting."