Editor's note: With International Women's Day 2019 around the corner and the global corporate sector focused on the message of '#BalanceForBetter', Aviation Business ME revisits its December 2018 conversation with Strata Manufacturing – an Al Ain entity owned by Abu Dhabi's Mubadala Investment Co – that is a solid example of a company that is supporting science, technology, engineering, and mathematics (Stem) growth among the UAE's youth population, as well as of Emirati women's career advancement. As CEO, Ismail Abdulla, explains, 30% of Strata's direct leadership team is made up of UAE national women. Read this article to learn more about Strata's success in the aviation industry, as well as in the field of Emirati women's employment. 
Located in the heart of the Nibras Al Ain Aerospace Park, just off of Al Ain International Airport, Strata Manufacturing PJSC's (STRATA) cutting-edge facility is an impressive sight to behold. Kicking off operations back in 2010, the 31,500sqm advanced composite aerostructures manufacturing facility features a broad portfolio of production services for aerostructure components.
Producing everything from ailerons to spoilers, flap support fairings to rudders, as well as fins and ribs, Strata holds the capacity to produce parts for a wide range of aircraft types. These include components for ATR's 42/72 regional airliner, Airbus' A330, A350, and A380 families, as well as Boeing's 777 and 787 aircraft.
Back in 2017, Strata left an impressive mark on the industry, the company successfully completing a recorded delivery of 642 shipsets that comprised more than 9,774 parts valued over $136m (AED 500m). This included the delivery of the first shipset of Strata's A350-900 Inboard Flaps Program to Airbus.
Enjoying what is today a globally-recognised name within the aviation manufacturing space, the versatile company continues to introduce new capabilities into its repertoire with each passing year. Over 2018, Strata's success story continued to grow with the signing of two notable contracts, one of which has placed the company at forefront of aircraft design and development.
"It has been a very exciting year for Strata. We signed two new contracts, one with Boeing to start manufacturing the Ribs for the 777X, Boeing's, as well as another contract with the Pilates, to start manufacturing the belly fairings for the PC-24," comments Ismail Abdulla, chief executive officer of Strata Manufacturing.
"Also, 2018 has been a good year for us from the perspective of diversification into other areas and vertical integration," he adds.
Announced at this year's Global Aerospace Summit that ran from 30 April to 2 May, Strata Manufacturing was awarded a contract with Boeing to manufacture composite empennage ribs for the upcoming 777X aircraft, which is scheduled to launch in 2020.
The project is reportedly the fourth work package to be awarded by Boeing to Strata since 2013. Currently, the company currently produces empennage ribs for the 777 and vertical fin ribs for the 787 Dreamliner and is expected to become a supplier of a 787-vertical fin.
Following that key announcement, Strata inked a contract with Pilatus Aircraft, a deal which is reportedly the first step in a long-term collaboration between the two firms. As part of the agreement, Strata will oversee the production of complete PC-24 composite shipset requirements in the UAE. Considered the twin-engine, jet upgrade of the single-engine, turboprop PC-12 aircraft, the PC-24 is produced by Switzerland-based Pilatus.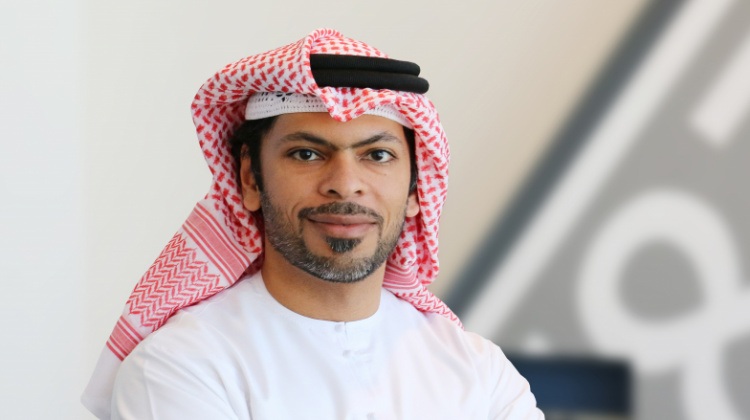 While gearing up to deliver on both these key contracts, Abdulla shares that there were other improvements introduced to the facility this year as well.
"We are now moving into ATL — Automated Tape Laying machines … we've bought and certified, two new ATL machines, in addition to what we already have. This means Strata is now ready to move to the next stage of manufacturing bigger and more complex parts," he explains.
While these additions to the facility certainly bolster what Strata can offer the market, the CEO points out that the company's strongest asset has always, and continues to be, its employees. Any visitors touring the Strata's facility will quickly note that the majority of the 700 strong workforce is comprised of Emirati nationals.
Drawing its technicians primarily from graduates of a rigorous development programme offered in close collaboration with UAE University, prospective candidates undergo 22 months of training, part of which includes on the job experience. Similarly, the company sources its engineers from local academic institutions, such as UAE University, Khalifa University, and the American University of Sharjah.
Even following graduation and confirmation of employment, the professional development of staff continues on. For example, elements of the engineering team recently completed accreditation related to the production of A380 flat track fairing components.
The ongoing training regimen, however, isn't restricted to just acquiring certifications related to the production of new components. In fact, the team at Strata have begun to receive training from the Six Sigma development programme. Undertaken in groups, the programme is expected to be completed across the entirety of the organisation.
Another noteworthy facet of Strata's workforce is the fact a sizeable number of the team are made up of Emirati women.
"Where I am really proud is actually the female talent and the female workforce that we have been able to cultivate. About 30% of my direct leadership team are female. When you go one level down, 50% of supervisors that we have on the shop floor are female. When you go one more level down, 60% of the team leaders are female. All UAE nationals," shares Strata's CEO, who also serves as VP for Mubadala's Aerospace, Renewables and ICT (AR&I) platform.
"Ten years ago, people did not believe that we can manufacture aircraft parts in this part of the world. Ten years on and we are manufacturing aircraft parts through dedicated UAE nationals who are working in a new industry and excelling in it."
Earlier in the year, Strata sent two of its engineers, Maryam Al Kuwaiti and Naseefa Al Ameri, to visit Boeing's facilities in the US and receive training related to the production of tail fins for 787 aircraft. Over an eight-month period, the duo worked closely with Boeing's staff at the firm's Seattle and Salt Lake City sites, to learn the intricacies associated with the development of the Dreamliner's tail fin. Moving forward, a handful of Strata engineers will be sent to the US on an annual basis, to receive similar training.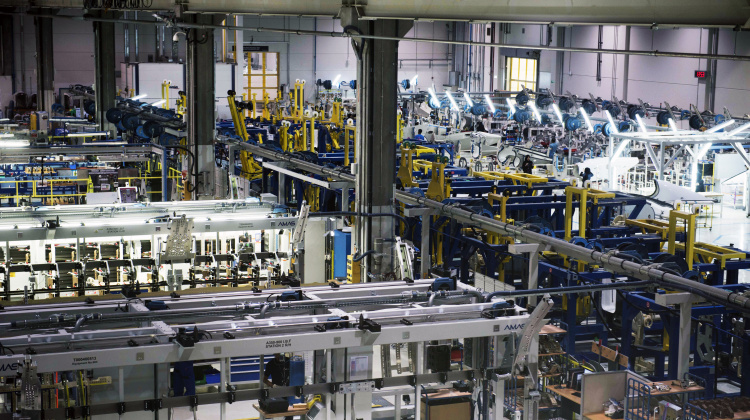 It is such opportunities for professional development abroad that makes the company an attractive prospect for female talent interested in a career in aerospace engineering. The aviation component manufacturer also offers other incentives for female staff, such as flexible working hours.
Switching gears to discuss the current challenges of the aviation sector, Abdulla notes that with the increasing number of passengers taking to the skies each year, novel approaches to aircraft development, as well as a revamp of the aviation supply chain, will soon become a necessity.
"Over the next 20 years, there will be 40,000 aircraft flying. This means that the OEMs and aircraft manufacturers will need to produce 30,000 plus aircraft over the next 20 years, in order to cater to the new demand and the retirement of the old fleet," explains Abdulla.
"In order to manufacture and cater for the demand in the future, the whole supply chain needs to be revamped. As well as new technologies need to be used in order to ensure that aircraft are being delivered faster to cater to customer demand."
To address this issue and to also identify new opportunities for business, Strata moved to develop its own research and development arm. Formed back in 2015, the division focused its efforts across three broad verticals.
The first was on advanced materials, which aims to identify alternative resources that could drive new aircraft designs. The second area was focused on digitisation and explored how technologies, such as artificial intelligence, could be adapted for use in manufacturing.
Lastly, the third area of focus was on robotics, not only to be used during the production process but also for advanced inspections across the supply chain.
"We have teamed up with Khalifa University and we have opened the Advanced Research Innovation Centre. We are exploring a number of projects with them, one of which is advanced robotics, where we are looking at something called predictive shimming," says Abdulla.
"We have also introduced a robot that we have combined with a thermographic camera — a heat camera — and we introduced something called thermography. It is an advanced inspection technique and we are hoping to deploy it next year on one of our production lines."
Looking to the year ahead, Strata's CEO shares that the key focus for the organisation will be on expansion. Hinting that this could include the possibility of establishing a footprint in other markets, such as North America and North Africa, the company has first set its sights on expanding on the home front.
To meet the delivery requirements of its contract on the 777X, Strata has moved to establish a new 12,000sqm facility that will oversee the production of the carbon fibre-based components. Set to be constructed over the next two years, which will then be followed by another two-year certification period, the new facility is expected to launch in early-2020.
"For 2019, our focus will be on vertical integration and investment outside of aerostructure. Possibly engine component manufacturing. Hopefully, in 2019, we will enter into one or two new verticals. This is part of our strategy to become a centre of excellence for manufacturing.
We don't only want to be an aerostructure manufacturer," concludes Abdulla.