Driven by rising fuel costs and the need to reduce overall operating costs and CO2 emission generation, the aviation industry elite has begun to explore different ways of improving the efficiency of aircraft.
According to figures taken from the International Air Transport Association's (IATA) Fuel Price Monitor on 18 May 2018, the price of jet fuel in the Middle East and Africa (MEA) region reached to a high of $92.3 per barrel and $275.5 per metric ton.
IATA's data also indicated that jet fuel prices for MEA increased by 8% over the same point in April and had increased by 52.6% over the same period in 2017.
The aviation trade association's Fuel Price Monitor noted that the global jet fuel average for 2018 reached $84 per barrel and the impact on the 2018 fuel bill would reach $404bn.
Additionally, IATA has evaluated the impact of the aviation sector on the global challenge surrounding climate change, and as a result, adopted a set of targets aimed at curbing CO2 emissions generated from air transport.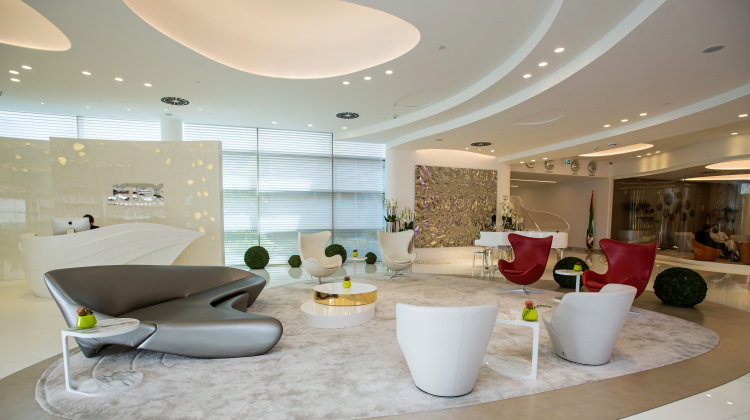 These include an average improvement in fuel efficiency at a rate of 1.5% per year from 2009 to 2020, as well as an ambitious goal to reduce net aviation CO2 emissions by 50% by 2050. If successful, the level of CO2 emissions generated by the aviation industry would drop down to the levels recorded back in 2005.
From research into to new fuselage designs, the introduction of weight-reducing materials, as well as alternative fuels and propulsion systems, aircraft operators are searching for novel ways to make their aircraft more efficient and limit their impact on the environment.
One such firm is Jetex Flight Support, a Dubai-based general aviation trip support company, which back in April 2018 signed a partnership agreement with US-based start-up Wright Electric.
The two parties will work closely together to develop a network of charging stations designed to support aircraft utilising electric propulsion.
Jetex and Wright Electric will also collaborate to develop an electric aircraft designed specifically for the Middle East region.
"Wright Electric is a new concept in the industry. The main idea of our cooperation is that Jetex will host charging stations for this new product in the region … we are going to design and invest in the interiors for the first electric aeroplane," comments Adel Mardini, President and CEO of Jetex Flight Support.
"Our first stations will be in Dubai and Muscat, and then we'll shift our focus between Morocco and Spain."
The proposed electric aircraft will be designed with a distributed electric propulsion system that will utilise interchangeable battery packs with advanced cell chemistry.
The aircraft will have an estimated range of 540km, which is sufficient for a flight from Jetex's Dubai FBO to reach Muscat, Oman. It is hoped that future variants of the aircraft will have an extended range of 900km.
The first model is expected to have a capacity for six passengers.
"An estimated 30% of all flights around the world are short-haul flights and within the target range for the aircraft, Wright Electric is designing. These aeroplanes should be cheaper to operate, cheaper to maintain and also quieter. It can only improve air travel for everyone," Mardini tells Aviation Business.
"Of course we'll need to make sure the infrastructure supports this new innovation which is why we've committed to adding the charging stations," he adds.
Reaching out to Wright Electric to comment on the project, the start-up's CEO, Jeffrey Engler, highlighted his firm's ambitious plan to convert all short-haul flights to have zero emissions within the next 20 years.
"It'll be the standard flight option for short flights because of the emissions and cost savings," comments Engler on the Middle East project.
As one might expect, of course, the undertaking is not without its own challenges, the biggest of which lies with the batteries. Present designs hold an insufficient charge for long-haul flights. Despite this, however,
Wright Electric has already secured a number of high profile partnerships across the globe.
In addition to its partnership with Jetex, the company has inked similar agreements with easyJet in Europe and VivaAerobus in Latin America.
"Jetex is putting Wright's charging stations in their airports. It validates the business aviation market and provides crucial customer input into the design of the plane," explains Engler.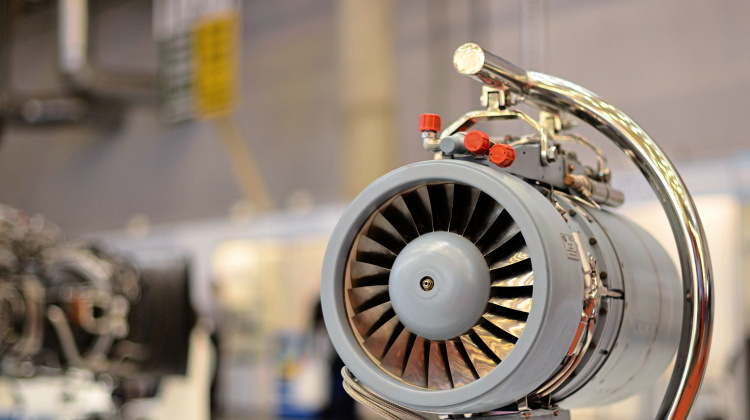 Currently waiting on Wright Electric to share the specifications for the charging infrastructure, Jetex has already begun preparations for their deployment.
Sharing similar design concepts to electric vehicle charging stations already in use, the general aviation trip support company expects to begin development of the infrastructure at the start of next year.
Potentially, this could lead the deployment of charging stations at more than 30 FBOs across the world.
In the meantime, Jetex is focusing on the technical development of its staff, devising tailored training programs centred on managing aircraft with electric propulsion, as well as ensuring adherence to the latest industry standards.
Despite the challenges and reservations from some in the market, Jetex's CEO strongly believes that this will be the future for short-haul flights.
"As you know, it's a new thing, so there will be challenges in the beginning. Same as it was with electric cars when they started being produced. It faced big resistance. But now we can see a lot of people use it and they are enjoying this product," comments Mardini.
"Wright Electric is a new company — a young company — looking to expand in the region. They believe in having an infrastructure in the UAE … we found a company that matched our vision to have Dubai be the first destination to launch this type of product."
Switching gears to discuss Jetex's current progress in the market, the CEO shares that the company has made substantial progress in expanding its global network of FBOs.
Today maintaining a ground presence in 50 locations across more than 30 countries, the company recently partnered with CFly Aviation to launch the first private terminal and FBO at São Paulo Guarulhos in Brazil and has been tapped to manage and operate the first-ever FBO in Oman.
In the case of its newly minted Oman operation, which is managed exclusively by Jetex, the two facilities are based in Muscat and Salalah.
"We more than doubled our FBO network in 2016, with 14 new locations in France, three in Spain and announced new market entries into Brazil, Italy and Oman in 2017. Earlier this year, Jetex forayed into the US FBO market with its first co-branded FBO at San Bernardino, California, in partnership with Luxivair," comments Mardini.
In 2017, Jetex entered the spotlight following the launch of its FBO Al Maktoum International Airport in Dubai South Aviation District.
According to the general aviation trip support company, the 1,500m2 facility is the first and only FBO in MENA that is both IS-BAH and Safety 1st certified. Additionally, it garnered regional recognition after winning the accolade of FBO of the Year 2017 at last year's Aviation Business Awards.
The company also recently launched a new division under the name Jetex Experience. Offering a complete, personalised travel experience, the team under Jetex Experience will work closely with customers to plan not only flights but also the accommodations and activities that the traveller desires at their destination.
Looking ahead, Mardini holds high hopes for the partnership with Wright Electric. Though currently limited by what battery technology can do due, Jetex's CEO and president believes the technology will undoubtedly continue to develop.
Eventually, this will mean more range, which in turn will mean bigger opportunities. And with a solid charging infrastructure to boot, supporting the continued development of short-haul electric aircraft, the sky is the limit.