Back in the tail end of 2018, the International Air Transport Association (IATA) unveiled its 20-Year Air Passenger Forecast, a report that highlighted the organisation's projections for the global air transport market.
According to the organisation that today represents roughly 290 airlines and 82% of the total air traffic, the sector is set to experience a compound annual growth rate (CAGR) of 3.5% for the next 20 years. This, in turn, is expected to double the number of travellers flying today, reaching an imposing 8.2 billion passengers by 2037.
IATA's report also noted that the Middle East, in particular, would see a CAGR of 4.4% over this period, along with an extra 290 million passengers on routes to, from and within the region. The total market size for the Middle East is projected to reach 501 million passengers by 2037.
While a number of airport operators from across the world have begun to explore the possibility of expanding their infrastructure to meet future demand, others have instead opted to maximise the efficiency of existing operations.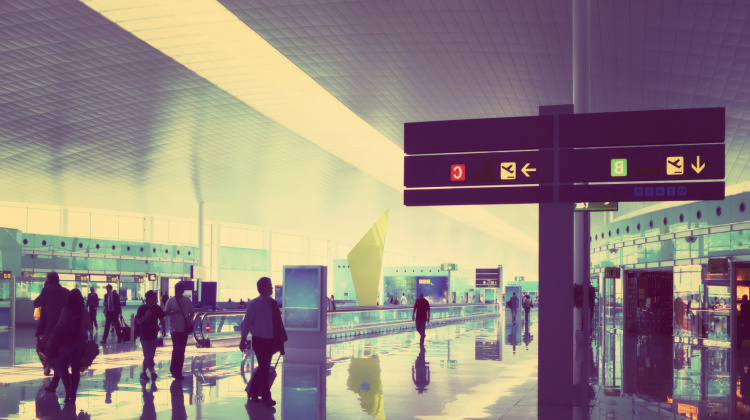 Driven to introduce enhancements across all functions of an airport and optimise capacity, as well as devising a more seamless and enjoyable travel experience for passengers, operators have begun to turn to technology to achieve their goals. This, in turn, has given rise to the advent of smart airports.
Entering this new arena of aviation are companies such as global enterprise technology provider SAP. To date, the company's digital transformation solutions, which includes the SAP HANA in-memory platform, SAP S/4HANA real-time business suite, and the SAP Leonardo digital innovation platform, have been adopted by over 65 airport operators across the world.
Serving as the bridge to link technologies, such as AI and machine learning, blockchain, cloud, and IoT, SAP's solutions are present in more than 365 airports, who combined oversee the transport of over 1.7 billion passengers each year.
"Airports are large and complex operations that need to optimise passenger experiences. Smart airports can use real-time and predictive analytics to optimise operations — with one of the biggest business benefits coming from real-time monitoring of assets and predictive maintenance with machine learning. For example, airports can ensure that baggage systems, escalators and elevators, and customs and immigration facilities are all operating smoothly.," says Gergi Abboud, SVP and GM, SAP Middle East South.
Abboud went on to add that there is an emerging trend that is in favour, particularly with smart airports in the Middle East, which is focused on enhancing the customer experience "on the edge of the airport".
"For example, by analysing data from cameras and sensors on the roads, organisers can reduce traffic congestion and enhance safety by re-routing traffic to parking areas. Inside of the airport, cameras and image recognition can create heat maps for organisers to deploy staff or resources to assess and address over-crowded areas," he explains.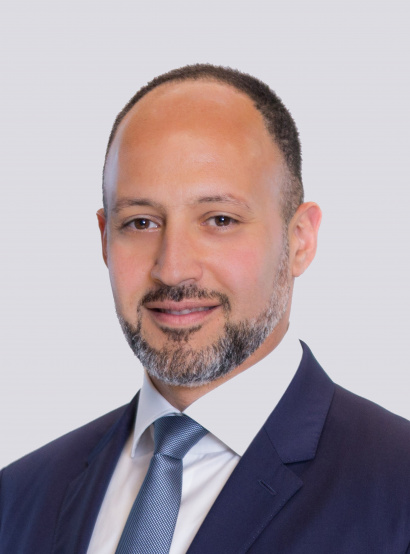 While much of the company's engagement with operators has been on digitalising airport operations, a significant part of the conversation around smart airports has been focused on improving the end-to-end journey for passengers.
Beginning from the moment travellers book their flight, to when they depart the arrivals at their destination, the idea is to provide passengers with enjoyable and personalised travel experience. This could be delivered in the form of luxurious transportation options, retail and food & beverage opportunities at the terminal, as well as special offers for leisure activities.
Aiming to identify a viable technology to fill this demand, SAP recently completed the acquisition of Qualtrics International back in January of this year. Incorporating its Qualtrics XM technology into its own portfolio of aviation solutions, SAP is now able to provide its airport customers with a new offering that enables them to monitor and respond to customer feedback in real-time.
The solution has thus far proven quite effective in managing disruptions. For example, in the case of a flight delay, the airport or the airline would be able to use the platform to share personalised offers for passengers to take advantage of in the terminal.
"Qualtrics XM allows airports to combine operational data with experiential data to move from what the data shows, to why the data shows this and what the impact is on customers," explains Abboud.
Users of the platform will be able to manage their operational research, which consists of customer feedback on individual touchpoints, along with their strategic research that covers product development and brand health tracking. The solution also ties in employee research that encompasses the entirety of the employee lifecycle.
Illustrating with an example, Abboud points out the adoption of Qualtrics solutions by US carrier, JetBlue Airways.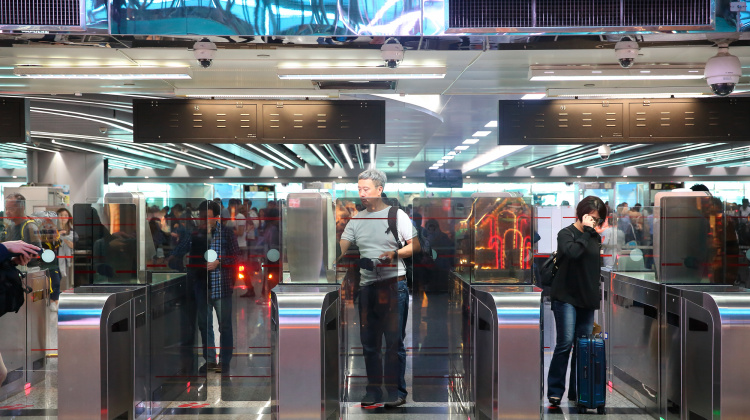 "JetBlue wanted to understand customer satisfaction and turn feedback from 30 million annual travellers into real, impactful changes for the travellers and employees across more than 80 airports. JetBlue uses Qualtrics Research Suite to identify traveller experience issues with customer feedback and studies, gather customer insights across multiple channels and transform into actionable insights, and link employee goals to customer journeys," explains Abboud.
"As a result, JetBlue has empowered its Customer Insight team to improve traveller experiences, uphold industry-leading Net Promoter Scores, and identify an action for specific process improvements and employee education initiatives."
Another focus area for smart airports is on achieving a seamless travel experience for passengers. The goal is to reach a point where one can travel to the airport, pass through immigration and security, fly, transit, and arrive at their destination, all without having to show their passport even once.
It is a reality that companies such as VChain Technology are invested in achieving. Founded back in 2014, VChain today offers a blockchain-powered, software-as-a-service (SaaS) verification solution for strategic data sharing.
"What VChain does is without seeing any of your data, it can connect the various data silos sets that we currently have between airlines and government security agencies … all of these have to come together to identify you as a passenger that has access to either a seat on a plane or who can enter an international border," says Irra Ariella Khi, CEO of VChain.
"If you can connect these data sets between airlines, governments and security agencies, what you then can do is reduce the need for physical passenger ID checks and we can reduce them up to 90% using our software-as-a-service platform."
Last month it was revealed that VChain was selected as one of seven companies to participate in the Dubai Future Accelerators programme. Working closely with Emirates Airline and the General Directorate of Residency and Foreigners (GDRFA) in Dubai, the company will work with local partners to deploy its GDPR-compliant identity solution to assist in enhancing the travel experience for transit passengers visiting Dubai International.
When asked about the challenges hampering the development of a seamless experience from start to finish, VChain's CEO explains that while a shared data environment can be set up to follow a passenger as they move through a terminal, that tracking ends once they leave the airport or cross national borders.
"You might be going through three different airports if you're connecting or going through four different jurisdictions … one of the biggest challenges is that all of them run different systems. They have different laws, limitations and capabilities. And they are all managed manually," explains Khi.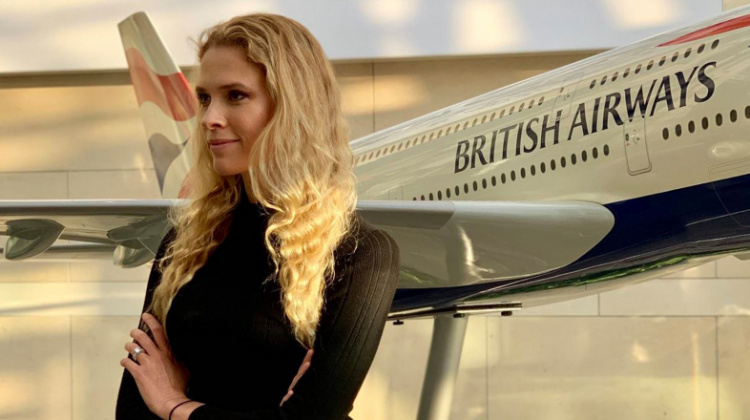 "The unfortunate reality is that you're limited by the human error and the multiplicity of those touch points means there is such a huge potential for incorrect or variation of the data. Ultimately, it should just be your data and it should be correct and trusted across all parties. No matter who they are and who they are manned by."
She adds that the current process encourages passengers to arrive at the airport terminal early, not to enjoy what the airport has on offer, but rather to leave ample time to navigate immigration and security. The CEO asserts that the approach needs to change, in order to afford travellers the opportunity to enjoy what the terminal has to offer.
Outside of enabling a smooth journey through an airport, VChain is also exploring how its platform can be utilised to provide services for passengers.
"If you're hiring anything for your onward travel experience, such as a car or booking a hotel, today, all of those do depend on you providing your data again in the same way — a passport to check in, ID to hire a car, etc," says Khi.
"Instead, if you have that data that is trusted, you can share it in advance with the relevant travel stakeholders and parties. You could then be issued digital credentials on your mobile device, which is secured with your biometrics and used to unlock a rental car with your phone, for example.
"Or you can go to the hotel and you don't need a plastic key to enter — you have a digital one. There are no friction points where you are stopped and asked to identify yourself."