Driven by the increasing number of flights and passengers taking to the skies each and every day, airport operators from across the world have begun to evaluate the efficiency of their respective operations. Determined to introduce enhancements to their processes and improve productivity, all the while maintaining a high level of security, the answer for a number of operators lies with digitalisation.
From smart baggage handling systems to biometric security, blockchain technology and the deployment of artificial intelligence and robotics,
digital technologies are not only dramatically changing how airports operate but are also impacting the
passenger experience.
"Airport operators are consistently pushing the envelope to digitise their airport operations, primarily to solve quite a few of the areas that have challenged them," explains Raghu Seelamonthula, global director of Products & Solutions, Honeywell.
"If you look at the Middle East specifically, the airspace is highly congested and the airports are competing with each other. Technology is constantly evolving as a way for them to differentiate in what they offer."
A long-standing player within the connected airport market, Honeywell's latest endeavour for smart airport technology is the Honeywell NAVITAS software suite. Designed to enhance the safety and efficiency of airside operations, the suite's modules integrate air and ground traffic control with maintenance operations. This includes modules Tower Manager, Engineering Manager, Surface Manager and Performance Manager.
According to the US-based conglomerate, elements of the NAVITAS suite have already found applications at both Kuala Lumpur International Airport and Singapore Changi Airport.
"The NAVITAS is a sort of modular software suite consisting of multiple components. These include the human-machine interfaces (HMIs) for the people who would operate them," comments Seelamonthula
"For example, the Honeywell Navitas Tower Manager is primarily targeted at air traffic controllers. This enhances their visual and situational awareness of airside movements by providing real-time data of the traffic on the ground, while at the same time also providing other information like meteorological conditions."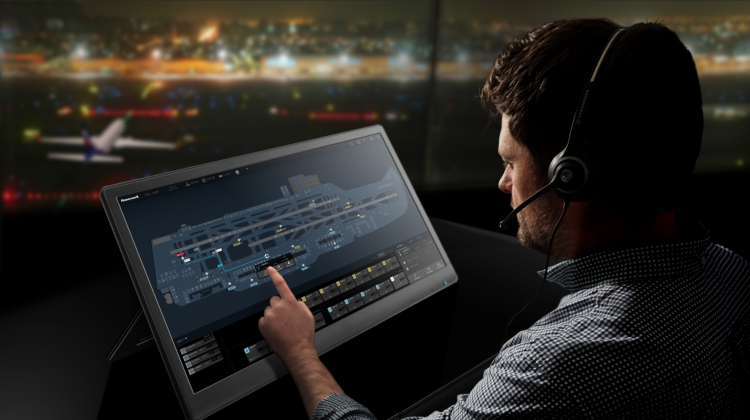 Briefly detailing the of the capabilities of the other modules, Seelamonthula shares that NAVITAS' Surface Manager provides air traffic controllers with better alerts related to aircraft movement, as well as enabling safe routing of aeroplanes from gates to runway holding points.
Designed to support the engineering crews, Engineering Manager provides a full visualisation of onsite assets and system health. Additional functions include improved reporting and streamlining of workflows, work order management, as well a mobile interface ideally suited for field engineers.
Lastly, the suite's Performance Manager provides airport operations controllers with a holistic view of their facility and its performance. Accessible both on-premise and remotely, the module facilitates the application of Big Data analytics for real-time and predictive insights.
When asked if solutions such as NAVITAS would become a necessity in meeting the rising demand of the air transport industry, Seelamonthula answer is an unequivocal, yes.
"I will say that they will be absolutely mandated because at the end of the day. It's in the best interest of the airports to choose what type of technology that they want to enhance their ground movement requirements, as well as their security and safety requirements," explains Seelamonthula.
"But I think, as we see it, airports across the world are competing with each other for traffic as well as for passengers. In their quest to be able to deliver a seamless passenger experience, technology is fast evolving as a key differentiator."
The director went onto to explain that Honeywell's approach to tackling the passenger experience is delivered in a way, "that the cross function of the intelligence will come into play and break the silos of operations that exist today."
He quickly points out though that this is only one side of the coin. Honeywell is also heavily focused on the user experience — the employee experience as he calls it. What this entails is utilising the right technology that gives employees a full view of their data in a way that enhances how they manage their respective operational activities.
"The IT infrastructure in airports is evolving and it is catching up with the times. Airport operators are focusing not only on the passenger experience, but are also realising the fact that the employee experience is critical," adds Seelamonthula.
Before committing wholly to new technologies, however, the director asserts that operators would do well to first develop a clear change management strategy. More than just ensuring backend functions convert without issue, this also entails the proper training of staff to the new systems.
Making sure that safety is not compromised is also a priority.
"Any introduction of new technology or solutions is typically a shift from the baseline it is currently at, up to the next level. In that process, what they [airport operators] would like to do is minimise any risk of compromising on safety," explains Seelamonthula.
"Likewise, when you look in the terminal buildings, it is the passenger experience that matters most and counts a lot. Any introduction of a digital experience has to ensure that the passenger can really feel it and see the benefit as well."