AVB: Could you start by sharing insights on the different type of solutions and services that SAP offers airport operators?
Hichem Maya: SAP supports airport operators with solutions that enhance value creation across the three airport domains of passenger experience, operations, and assets.

AVB: What are some notable airports projects that SAP is involved with across the world?
HM: We are currently engaged with several airports across the region, both those with expansion plans and also well-established airports that simply want to leverage what new and emerging technologies have to offer to enhance their current airports.
AVB: What type of services are airport operators looking to offer passengers that benefit from technology and how are enterprise IT providers stepping up to help develop these solutions?
HM: To enhance the passenger experience, we typically see airports focusing on three things: (1) reducing non-commercial dwell-time to ensure a smooth journey through the airport, (2) creating 'magical' experiences to entertain and excite the passengers, and (3) driving non-aeronautical revenue through real-time personalised offerings.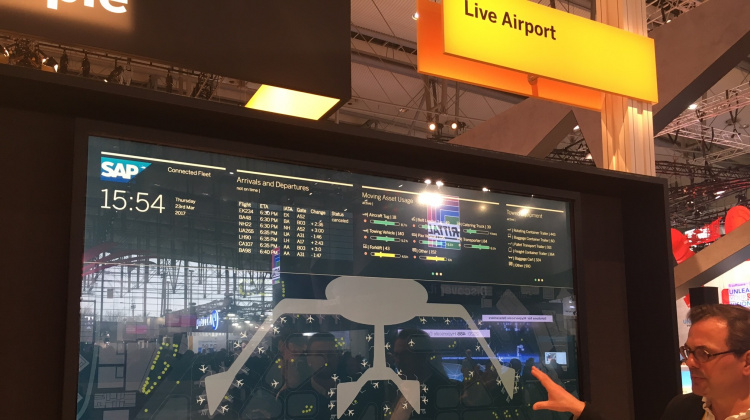 AVB: One of the areas that SAP collaborates with airports is around passenger location. Why is this important for airport operators and what can they do with this specific capability?
HM: Armed with passenger location knowledge, the airport can enhance operations, such as ensuring better terminal flows, better utilisation of the security area, plus they can detect if a passenger is about to miss a flight and guide them to prevent disruption. All of these examples hold significant value to the airlines. Lastly, location knowledge will allow the concessionaires to offer real-time contextual and relevant offers to passengers.
AVB: In terms of airport retail and duty-free, how are airport operators using technology to attract passengers to the shops in the terminal?
HM: Through real-time passenger insights and intelligence, the concessionaires are able to offer contextually-relevant and mobile marketing, with a higher likelihood of attracting passengers and driving store sales.
AVB: To what extent do technologies such as big data, analytics, artificial intelligence and machine learning, hold value for airport environments in terms of the passenger experience?
HM: Industry 4.0 technologies hold tremendous value for airports across all three domains. As an example, machine learning and artificial intelligence can enhance the personalisation of the passenger experience and hence drive non-aeronautical revenue. Big data and the Internet-of-Things are highly-relevant to increase asset utilisation and reduce cost, especially through predictive maintenance and intelligent buildings. Also, blockchain has the potential to reduce or eliminate most of the non-commercial dwell time, such as multiple passenger identity checks.