The first commercial flight between Israel and the UAE will take place on Monday afternoon in an expression of improving relations between the two states after an agreement struck earlier this month.
It has been reported that the flight will travel through Saudi Arabian airspace but Saudi authorities have not yet confirmed whether permission has been granted. A return flight from Abu Dhabi will operate on Tuesday.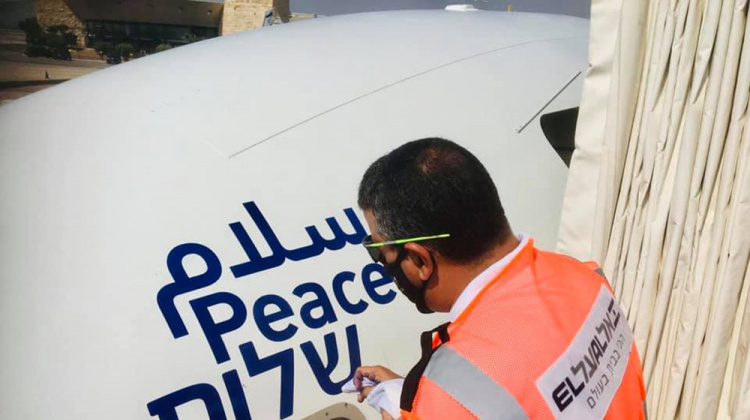 Israel's flag carrier, El Al, will operate the first journey as Flight 971, which is the area code of the UAE. The return journey will operate as Flight 972, which is Israel's area code.
Monday's flight will carry Israeli and American officials, including US President Donald Trump's son-in-law, Jared Kushner.
Israel's Prime Minister Benjamin Netanyaho signed a peace treaty with the UAE earlier in August, following Egypt and Jordan. If Saudi allows the flights to travel through its airspace it would indicate the Arab state accepts the deal.
It was reported that Israelis have begun looking at vacationing in Dubai and Abu Dhabi, which could pave the way for new opportunities for UAE airlines.
You can track flight ELY9971 from 16.13 GST HERE.