How has demand for your services been impacted since the pandemic started?
Abdulla Mohamed Shadid, managing director cargo and logistics at Etihad Aviation Group
Naturally at Etihad Cargo we were not immune to the global capacity crunch and with the suspension of passenger flights in and out of the UAE on 24 March, we lost 65% of Etihad Cargo's overall cargo capacity to more than 80 destinations worldwide. The limited capacity worldwide fuelled the demand with the need to transport perishables and medical supplies across the world as soon as possible and to ensure connectivity across key global trade lanes.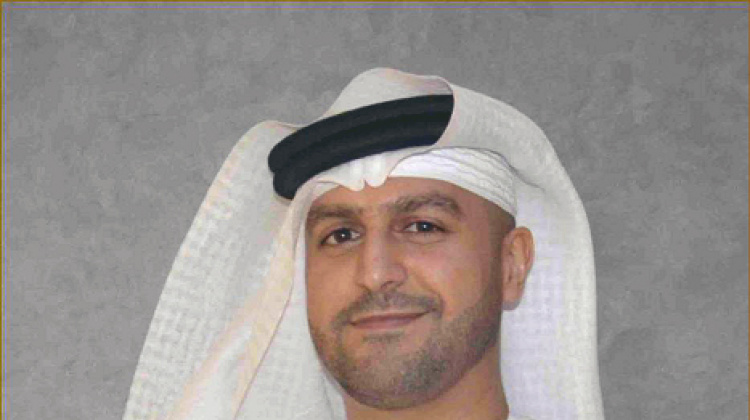 Thankfully, we were prepared for the shifting demands with recent investments in our cool chain products, which were awarded IATA's Centre of Excellence for pharmaceuticals and perishable logistics in 2019. As a result, we witnessed the demand from our customers for perishables and medical supplies increase by 25 per cent in the UAE and along key east/west trade routes over the past few weeks.  
We have also experienced a significant demand for additional capacity and increased flights in and out of Beijing and Shanghai as key production hubs for medical equipment. As a result, we now operate eight weekly 777 freighter flights, supported by additional charters and passenger freighters to mainland China. During April, more than 4,421 tonnes were carried by 116 flights to China, with 70% of shipments from Beijing and 90 per cent from Shanghai being medical supplies.
The air cargo market has traditionally lagged behind other sectors. How could the pandemic accelerate change within the sector? What changes do you expect to see?
Andre Blech, head of operations and service delivery at Etihad Cargo
The air cargo industry is traditionally known to be labour intensive. With Covid-19 forcing people around the globe to work from home, conventional carriers that rely on physical administrative tasks face a real challenge. It is obviously very difficult to scan and print paper air waybills, physically carry them to the warehouses, or place them in pouches in this environment that mandates social distancing.
At Etihad Cargo, having embarked in our digitalisation journey 24 months ago, we were able to seamlessly shift into mobile teams that can work from home for their safety while ensuring the utmost safety procedures and technologies are in place for our frontline heroes working on ground, ramp and warehouses, in addition to our loadmasters and pilots.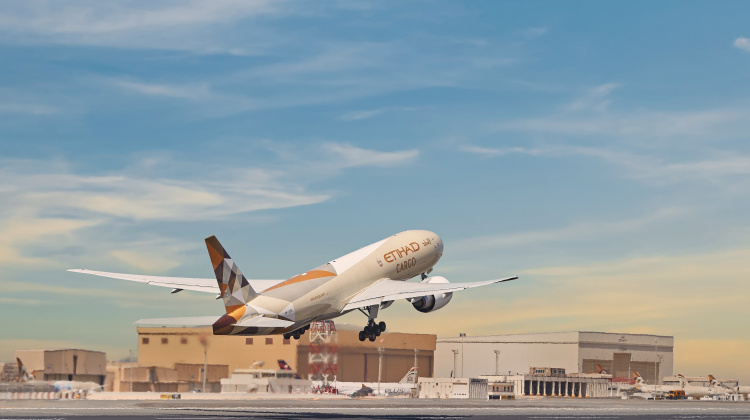 Our digital capabilities supported our own operations and clients' minimising the need for paper airway bills and physical transactions having achieved 75 per cent mark for Electronic Air Waybill penetration in the past quarter - up from 16 per cent during the same period last year. In addition, our investment in the Cargo Control Centre effectively supported our customers' needs every step of the journey as it continues to be the nerve centre of our operations.
How important is it that air cargo operators invest in digitalisation post-pandemic?
Haleema Al Hosani, senior manager global accounts and loyalty at Etihad Cargo
Investing in a long-term digital strategy is more important than ever to streamline procedures, accommodate customers with smooth online processes and generally weather the storm of the pandemic.
Covid-19 has allowed us to truly leverage the online functionalities we began developing 24 months ago when Etihad Cargo begun its digital transformation journey. Customers are responding very well to our enhanced online booking features on etihadcargo.com and our partner portals, and to seamless access to track and trace with in-built messaging functionality on our mobile platform which resulted in increased efficiency.
Could we see less reliance on airline belly-hold capacity in the cargo market post-pandemic? What would this mean for competition in the sector?
Leonard Rodrigues, senior manager network planning and cargo at Etihad Cargo
The pandemic has indeed put cargo operations under the spotlight. It is difficult, however, to pinpoint with certainty what the aviation sector will look like post-pandemic. Nobody wishes for the passenger business to remain grounded and we see airlines, including the Etihad Aviation Group, planning for the restart of passenger operations over the coming months. I am sure I am not the only one hoping we can all go back very soon to planning holidays that include international travel.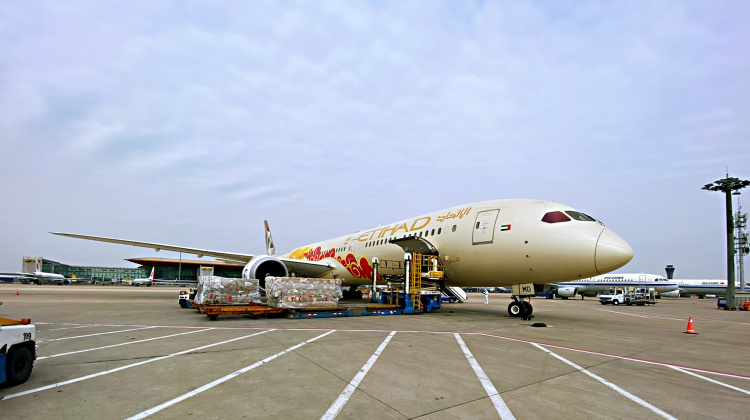 With that said, I do believe belly-hold capacity will remain key to the air cargo model. It is a superior product for many commodities such as perishables and pharmaceuticals, with smaller capacities coming in more frequent and regular volumes. Also, its cost efficiency participates in lowering the overall cost of air cargo transportation, to the point that its absence would disrupt the economics of multiple supply chains. Even from a cargo-only perspective, we need the belly-hold capacity to come back.
Are we seeing governments around the world view air freight differently? If there is a change in attitude, what benefits could it bring to operators?
Bader Ahmed Al Ali, senior manager of commercial activities at Etihad Cargo
Air cargo emerged as a business and societal continuity champion during the pandemic, transporting critical aid when and where it is needed most and lowering the burden of repatriation efforts globally. We have seen several governments extend support to ensure the flow of goods during Covid-19 across the globe and several countries reduce red tape challenges via quarantine exemptions for crew members on cargo flights.
As the UAE's national carrier, Etihad Cargo is working hand-in-hand with our nation's government to provide essential transportation lifeline of the movement of goods and supplies into the UAE and globally. To date, we have transported more than 570,000 tonnes of critical aid to support general populations and help more than 570,000 frontline medical professionals.
What are the main lessons that Covid-19 has taught the air cargo market?
Abdulla Mohamed Shadid, managing director Cargo and Logistics at Etihad Aviation Group
The aviation industry is currently navigating the biggest crisis in its history. Covid-19 has had a bigger impact on the sector than 9/11, SARS, the eruption of the Icelandic volcano Eyjafjallajökull and the 2008 financial crisis. IATA has estimated that 2020 passenger revenues will fall $314 billion below 2019 levels, or -55%, while airlines are expected to burn through approximately $61 billion in liquidity during Q2 alone. It is unparalleled.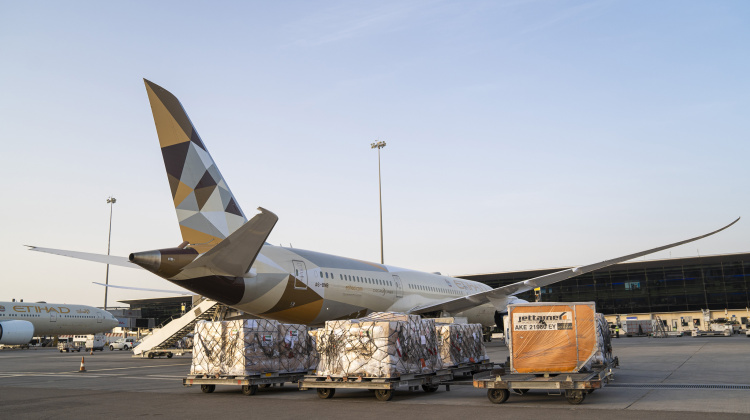 One of the main lessons COVID-19 has taught us is that agility and adaptability are key when a crisis presents itself. Global perception of the air cargo industry has shifted 180 degrees, and air cargo companies that managed to adapt to this ever-evolving global situation have proven to be vital. We are proud that our attentiveness and adaptability have seen us through these challenging times and is preparing us for a smooth passenger activity restart.