After over two decades of evolution, online travel agents (OTAs) have become an inseparable part of today's travel industry. Valued globally at $1.6 trillion in 2017, the online travel sector continues to experience robust growth across the world and in many markets, OTAs represent more than half of online travel bookings. Of various players in the industry, airlines have benefitted the most from the emergence of online travel agents, capturing new markets and customers, improving efficiency, and making enormous cost savings.
Within a short span of time since their introduction in the mid-90s, online travel agents have sprung up and have increasingly captured market share. Offering users an easy-to-search database of travel providers and a rewarding booking experience, OTAs have been constantly redefining the travel experience using technology, which traditional brick and mortar agents couldn't leverage as much. For consumers, the arrival of OTAs marked the beginning of an era of abundant travel and accommodation choices as well as limitless possibilities of personalised experiences.
As opposed to the early days of online travel, the travel industry has been experiencing a tremendous increase in the number of travellers as well as in the frequency of travel. While greater convenience, better prices, brand recognition, loyalty, and deals continue to be key drivers of customer growth, the increasing adoption of quick, simple and secure digital payment solutions have further accelerated the penetration of OTAs across user categories.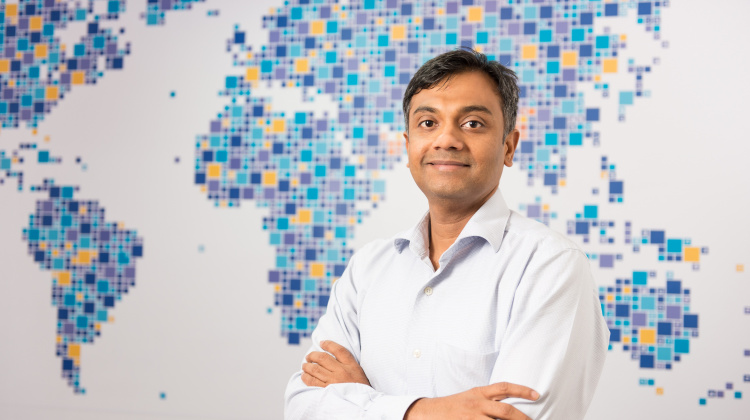 Unchallenged Growth
The growth of OTAs in many global markets has been phenomenal. In Europe's travel distribution, OTAs account for just more than half of online travel bookings, whereas they currently represent 39% of the online travel market in the US and are projected to reach 41% in 2020. In the Asia Pacific region, online travel agents are the fastest-growing online distribution channel, with their aggregate gross bookings projected to soar 68% from 2017 to 2021. It is worth mentioning that the online travel market in Asia is growing three times faster than the total market with a profound annual growth rate of 17%.
In the Middle East, which has some of the world's highest internet and smartphone penetration rates, the online travel market is still not penetrated to its actual potential. However, it's expanding at a strong 40-45% year on year growth rates and now represents 15% share of total bookings in 2017, whereas offline channels grew at only 4% during the year. According to Fitch Group research report, UAE's e-commerce is witnessing a strong year on year growth of 25% and is poised to reach $27 billion by 2022. Similarly, the online travel market is expected to witness a major leap over the next five years on the back of a tech-savvy young population with an appetite for travel, competitive airfares, and easier travel regulations.
Win-Win Relationship for Airlines
There is no doubt that the integration with a Global Distribution System (GDS) such as Amadeus, Travelport and Sabre provides a wider reach for airlines. However, distribution costs have always remained very high, with per person per leg cost typically $8 to $12. Similarly, metasearch engines charge 2-4% of the total transaction cost. On the other hand, OTAs can offer airlines significant cost savings from GDS with direct integration into their reservation systems, and innovative airlines that have set up strategic partnerships with OTAs have often seen their market share grow quicker than what they are able to achieve organically. 
OTAs Provide Access to Customer Base
OTAs continue to grow their customer base as they provide consumers with a broad range of information at the early stages of travel planning, allowing them to compare flights by various parameters, such as price, class, and booking dates and timings. To make them more appealing to travellers, online travel agents have also opened a new world of reward incentives to complement airlines traditional frequent flyer programmes. Savvy travellers are not only getting their existing frequent flier miles,when booking through OTAs they are also benefiting from their membership programmes.
For example on Cleartrip, frequent bookers get an Activity voucher on the 3rd booking, free room night on the 6th booking, and a free flight & hotel voucher on the 12th trip. This has helped Cleartrip to enjoy one of the highest rates of repeat customers among its peers. OTAs have invested heavily in online marketing ecosystem and drive more efficient cost structures compared to single airlines. This helps OTAs with driving a large amount of traffic to airlines and effectively reducing the cost of customer acquisition.
OTAs Improve Yield for Airlines
OTAs effectively open their large customer base to airlines inventory and help customers tap into the early booking fares which are lower than the actual booking fares. This helps airlines improve revenue management and profitability as bookings in advance aim to fill up the airlines' seats, which give them the opportunity to sell higher rates closer to departure dates.
Peerless Partner
With their partnership with OTAs, airlines also benefit from lower costs of distribution compared to that of other selling channels and gain significant cost savings in customer support. Unlike other players, online travel agents have built customer service systems to support customers before, during, and after a flight.
As airlines are increasingly faced with declining profit margins, it will be ideal for them to seek ways to reduce distribution and customer acquisition costs. To improve customer growth and retention, airlines have invested significantly to enhance user experience on their websites, however, they have struggled to keep up with the pace of innovation. The airline industry will acknowledge without hesitation that there is no greater solution than direct integration with key partners to solve airlines' pain points.