On a recent Saudia flight, travelling from Saudi Arabia to the Philippines, a mother went into labour while the aircraft was in mid-flight and cruising at a high altitude.
A Riyadh-based doctor who works at Aster DM Healthcare was present on the flight and volunteered to assist. Dr Jan Saret, an obstetrics and gynaecology consultant, initially attempted to stall the delivery until the flight's scheduled landing Manila, as the possibility of an emergency landing was not feasible.
Faced with the possibility of complications for both the mother and her unborn child, however, Dr Saret made the decision to force delivery of the baby mid-flight.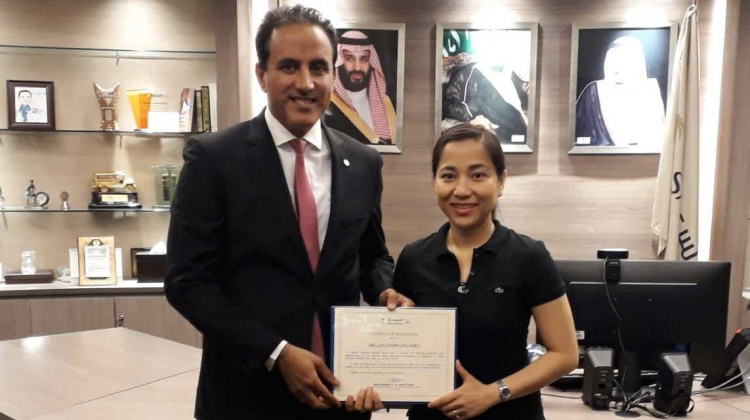 "When it became evident what we would no longer be able to stall the delivery, I made the decision to put the lives of the mother and the baby first," the doctor said in a statement.
"This was the first time for me to deliver a baby under such circumstances but I can confidently say that my work at Aster Sanad and the spirit of going beyond boundaries to be able to help people in need, encouraged me to save the mother and the baby."
While a miraculous story, the incident isn't the first baby delivery to happen on a Saudia flight in recent memory. In fact, a similar incident occurred back on the 23 April 2018, where a baby was delivered on board a Cairo bound flight that originated from Jeddah.