As the world's airlines writhe under the capacity-crushing and demand-decimating pressure of the coronavirus pandemic, one carrier is bucking the trend.
Hungary's Wizz Air is known among its European rivals as one of the largest and most competitive budget airlines. The company's ultra-low-cost model has seen it take on some of the continent's giants and while the industry has always held Wizz Air in high regard, its business model appears to have shone in the ongoing industry crisis brought on by coronavirus. 
Even while the airline was operating at just 3% of its overall capacity in April, Wizz Air was one of the only carriers in the entire market to announce new routes. Unveiling €60 flights between Europe and the Middle East for the summer and autumn, Wizz Air issued a statement of intent, demonstrating its appetite for growth in spite of Covid-19.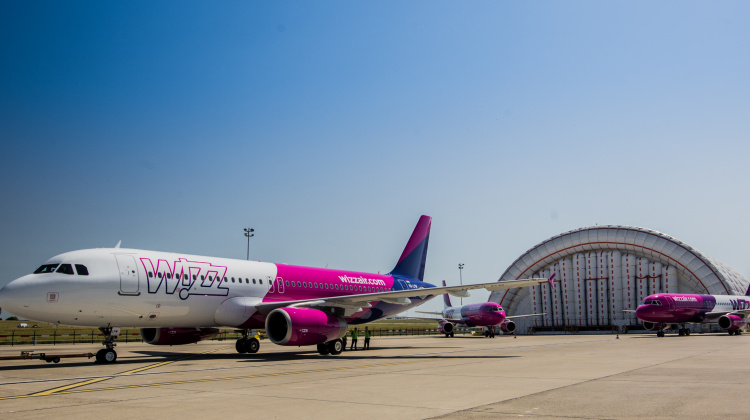 With Wizz Air's entry into the market, the Middle East is an increasingly competitive environment for low-cost carriers.
Of course, the company is not immune from the challenges presented by coronavirus. No amount of cost saving measures or business strategies could have protected its revenues, which evaporated as governments around the world banned travel and closed borders.
In April, Wizz Air cut 1,000 jobs amounting to 19% of its workforce and salaries were reduced by 14%. In Q4, the carrier expects to see losses of around €70 million. Even so, in a recent statement, the business said it expects to uphold its target of 15% annual growth. What then, is behind Wizz Air's confidence in a market plagued by its deepest ever crisis?
According to chief executive officer József Váradi, the biggest reason for Wizz Air's sureness and optimism is its enviable liquidity. The airline entered the coronavirus crisis with around €1.5 billion of cash reserves, making it "one of the most resilient airline businesses in the world". In fact, Váradi claims that even if Wizz Air remained grounded for 18 months it would still be in business.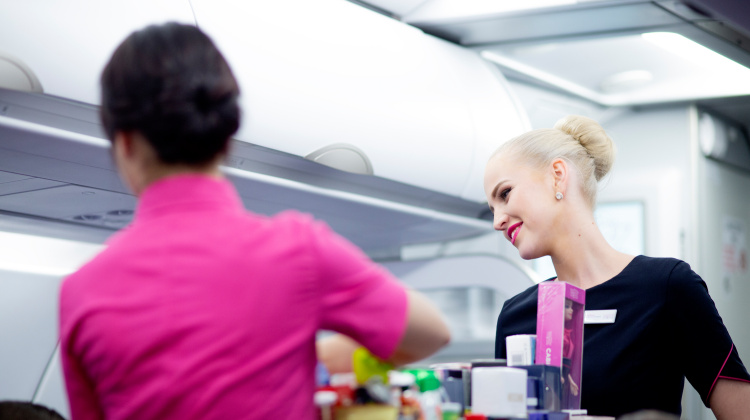 Wizz Air's ultra-low-cost model and use of ancillary revenues has helped it maintain liquifity.
"We have the financial capacity to not only alleviate the issues from coronavirus but also to look at what the future brings," explains Váradi. "We are the lowest cost producer in the industry in Europe and I think that gives us a strategic position for continuing to strive and to develop the business and network. We are the last airline out and the first airline in when it comes to the market, and that comes from our cost position. Short-haul flying is increasingly a commodity and I think we are in the best position to come back first." 
Aside from the CEO's words, one important indicator of Wizz Air's positivity, is its unchanged order book. While most airlines are cancelling aircraft orders and deferring deliveries, Wizz Air is proceeding with 22 Airbus deliveries over the next 13 months. Wizz Air's fleet, which consists of A320s and A321s, will grow from 121 aircraft to around 135 by June 2021, after it has returned some of its older jets. Some of these planes will be used to support the airline's new Abu Dhabi concept, which is not only going ahead as planned but could be accelerated and implemented on a greater scale than originally planned.
Wizz Air's Arabian venture
Wizz Air announced at the end of 2019 that it was starting a new company called Wizz Air Abu Dhabi, which will become the UAE's sixth airline when it begins operating in Q3. Despite initial speculation that the venture could be placed on the backburner while airlines ride out the coronavirus storm, Váradi maintains that the plan is on course. And not only that, but the launch could come even sooner and be even bigger than initially planned, he said during a recent webinar.
Váradi said in February that Wizz Air plans to operate more than 50 A321neo aircraft in the Middle East within 10 years and that number remains unchanged. "We're going to go bigger and bigger," the CEO states. "How quickly will largely depend on the regulatory environment, to what extent we'll be getting access to markets and to what extent consumers will react to the product we bring.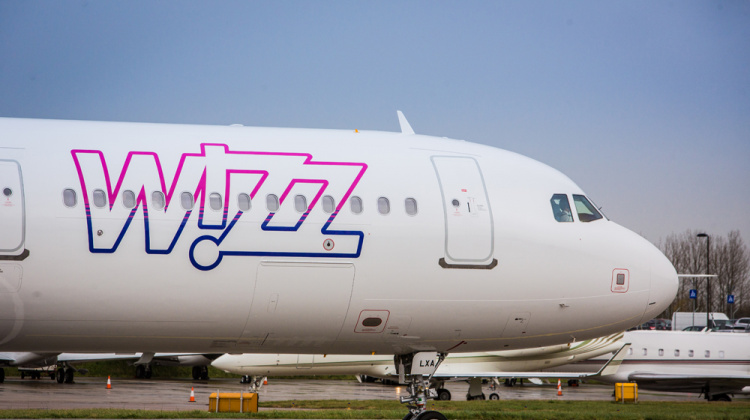 Wizz Air plans to eventually have a fleet of around 50 A320 aircraft in the Middle East.
"I'm quite confident on that because we've been developing this business across a number of markets and we know how consumers tend to react. I think we also need to see how the industry and markets recover not only from Covid-19 but from the aftermath in terms of how the recession could impact demand, investments and labour markets. But I'm very sure that we're going to be on-track for 50 aircraft and possibly we could accelerate and do it bigger and bigger."
Much has been said about the recovery path of the airline sector. Most experts and execs, including the likes of the International Air Transport Association's CEO and Emirates' chairman, see passenger demand remaining muted for the next 18 months. Observers therefore may question Váradi's strategy of launching headlong into a brand new market.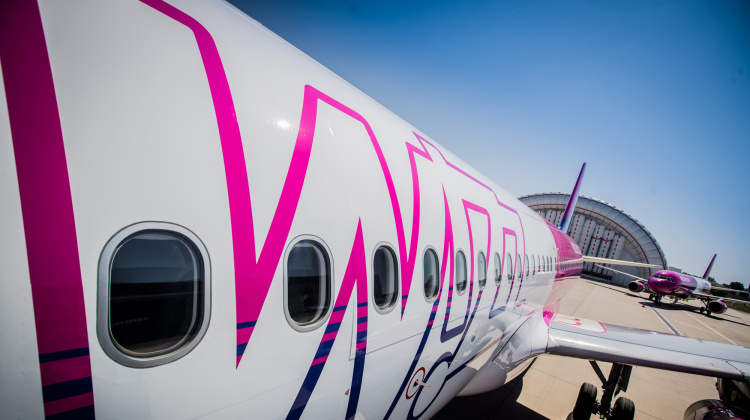 But the way he views the stage, travel demand still exists among the population. He points to recent surveys indicating that 75% of people want to travel in the next six months and 25% of European citizens want to travel in the summer. For Váradi, the only thing holding demand back is government restrictions across the 45 countries Wizz Air's network serves. With each country implementing and interpreting restrictions differently, there exists "a very messy situation", says Váradi.
But Váradi does not think the disorder will frustrate Wizz Air Abu Dhabi's launch. He says that the situation has given him a "greater appetite" for the new venture. He comments: "We are seeing the whole industry moving backwards; we are going to be one of the very few ones move things forward, and we think that that actually creates an opportunity for us. So as opposed to delaying plans we actually want to accelerate."
The ultra-low-cost challenger
When Wizz Air launches its operations in the Middle East, it will aim to repeat and implement its successful European model. That means creating a new market for travellers and attracting people who might not have flown before. While the regulatory environment in the Middle East is different to Europe's, moving into new markets is nothing new for Wizz Air and so Váradi predicts a smooth transition. He says that one of the airline's strengths is its ability to recognise cultural differences and adapting itself accordingly without jeopardising the fundamentals of its business model.
On the face of it, one of the likely challenges for Wizz Air Abu Dhabi is the fact that the low-cost market in the Middle East is becoming increasingly saturated. Competition is hot with Air Arabia and Etihad Airways launching their own joint-venture budget airline later this year. But Váradi insists that Wizz Air is unique to its soon-to-be rivals. 
"I think there is a huge difference between carriers calling themselves low-cost airlines and us. We have developed a very efficient model, very low-operating cost platform, and we know that it is very capable of stimulating demand, whether it's a highly sophisticated capital market or a relatively under-developed regional market.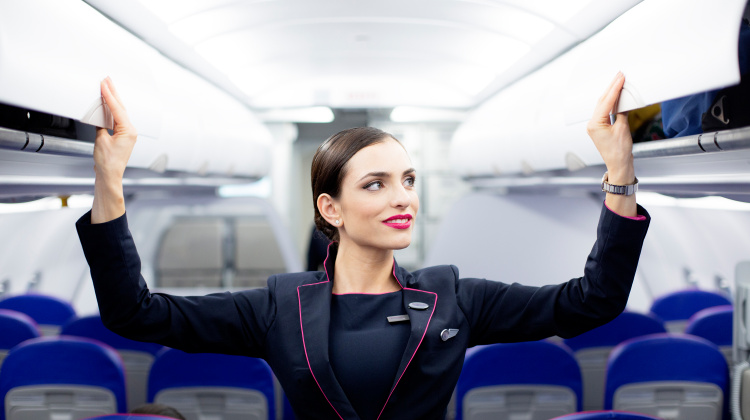 "This is going to be what we bring to the Middle East: a lower cost and more efficient [model] than any of the other airlines that are currently present. I don't think we're going to be 'yet another airline' in the region. If you look at the expected cost performance of Wizz Air Abu Dhabi, it is significantly lower than the currently established carriers' cost performance. That makes a huge difference."
With apparent opportunities to be had in the developing Middle East market, there was a case some months ago for other European airlines to begin widening their horizons amid an increasingly saturated sector on the continent. But Váradi thinks Wizz Air will be the only European carrier to establish a permanent base in the Middle East in the near-term. His argument is that while Wizz Air is bringing a "uniquely shaped product" to the Middle East, few other European airlines have such a proposition.
"I also think that most European airlines will be going through a depression period in the coming years and they could find it hard to survive on the one hand and hard to defend some of their existing customers. Some of them will not have the financial means or energy to invest in new markets so I don't think you will be seeing a flood of European airlines coming into the Middle East over the next two to three years."
Discussing Wizz Air's bold plans with Váradi and his vision to accelerate and scale them up, it becomes apparent that the coronavirus crisis may have in fact opened a rare window of opportunity for the airline which it intends to exploit. He concludes: "I am an economist and lesson one is that economies develop in cycles. It's been a long upcycle and it was expected that something would need to happen to correct economies.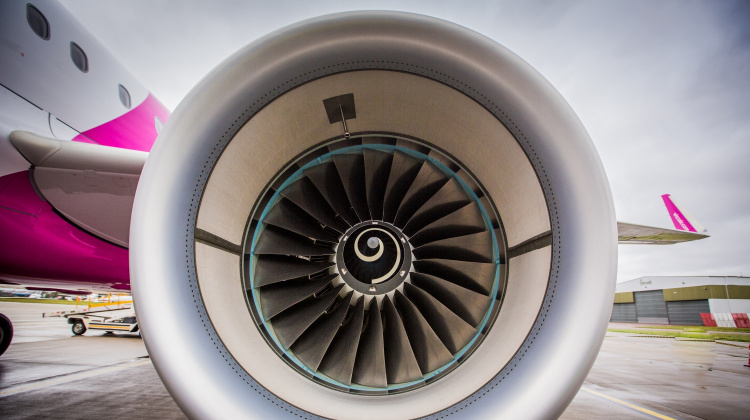 "I think when such situations happen, we as an efficient business, get the opportunity to restate ourselves in the industry and build a bigger impact on a larger scale and a better structural platform for winning. I think that's what is happening here. I think we are suffering pain in the short-term for gain in the long-run. This is a commodity and we are the lowest cost producer so I think we will emerge from this as a better business, more resilient and more formidable."
When put in such black and white terms, it is clear why Wizz Air appears to be so resilient while many other airlines have their backs to the wall and are turning to governments for financial aid. Wizz Air's success does not necessarily come from ingenious strategies or cutting-edge business techniques. The airline follows the simplest business rules, focusing on cost control, P&L and ultimately, cash.
Qantas CEO Alan Joyce said when Covid-19 first began to bite that it would be a case of survival of the fittest in the aviation industry and his prediction certainly seems to be accurate. Airlines that ran profitably pre-crisis are generally strong while carriers consistently turning a loss are desperately scrabbling to save precious cash. Those that are struggling now will likely take longer to recover. On the other hand, with a proven business model which promises to challenge even the most competitive budget airlines, when Wizz Air Abu Dhabi launches this year, before the dust from the crisis has even settled, we are likely to witness a formidable new player in the Middle East region.