The advent of digitalisation has had a profound impact on both society and the nature of modern-day business. Organisations from a myriad of industries have seen the value of digital technologies in not only improving operational efficiency but in many cases, have also begun to fundamentally change how they operate.
This has been particularly the case with aviation, an industry which itself has been a long-standing proponent of cutting-edge technology. One such firm supporting the future of aviation with digitalisation is remote and digital tower ATC and airport optimisation systems provider, Searidge Technologies.

For the last decade, the Canadian-based aviation technology specialist has worked closely with airports and Air Navigation Service Providers (ANSPs) in over 30 countries. In that time, Searidge Technologies has delivered a host of operational enhancements and automation solutions, all the while supporting their clients in their efforts to transform their services to meet market demand.\
Boasting a client portfolio with entities based in North America, Europe, the Middle East, and the Far East, the company maintains contracts with a number of high-performing hubs. Over in the Middle East, for example, Searidge Technologies' clientele includes Dubai Airports, Sharjah Civil Aviation Authority, Bahrain ATC and Hamad International Airport.
One of its most prolific projects in the UAE is its work at Dubai International Airport (DXB), where the company delivered a system offering Approach Monitoring for one of the hub's most utilised runways.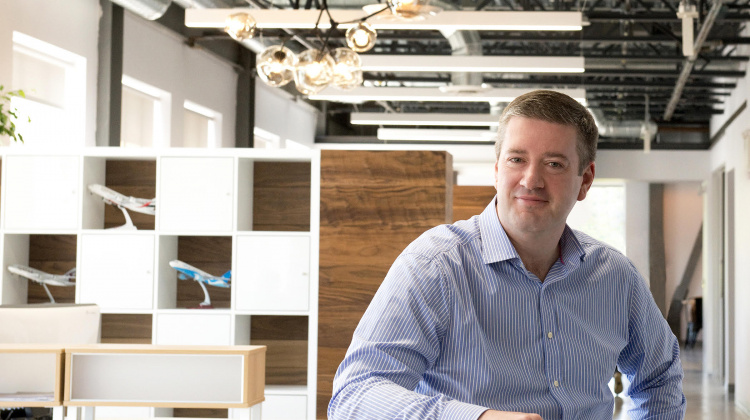 In addition to this capability, which is now a core component of Searidge Technologies' Digital Tower system and the first instance of its implementation, the company also deployed its Traffic Light Automation System (TLAS) at DXB's airport side. The technology has helped enhance safety at vehicle crossing points, while at the same time delivering an operational view of the airport within DXB's operational control centre.
Other high profile projects include the installation of the world's first digital/remote tower system, which was done with partner HungaroControl and certified by a regulator for deployment at a medium to large airports. Budapest rTWR is the only airport with multiple runways currently certified to take advantage of the platform.
Working alongside ATC provider NATS in Singapore, the company implemented its Smart Tower digital tower system with CAAS, the Singapore ANSP, and in Hong Kong, the company demonstrated the capabilities of its digital tower solution in support of HK CAD.
Amongst their many accolades, Searidge Technologies was recognised as the first company to deploy an operational video system in an air traffic control tower, as well as being the first to introduce Artificial Intelligence (AI) for ATC and airport efficiency.
"Searidge provides solutions for both airport and ANSP customers. For ANSPs, our solutions can support efficient operations at both small and large airports. For HIRO airports, Searidge has developed a digital tower ecosystem, which is an open platform where Searidge's digital tower system functions such as ultra-high-resolution 4K video can be integrated with existing Tower systems to provide enhanced situational awareness and resilience," says Neil Bowles, head of Air Traffic Management at Searidge Technologies.
"For example, we integrate camera sensor data with A-SMGCS data to provide flight data labels which track aircraft and vehicles manoeuvring around the airport and in the air. These flight labels provide situational awareness to ATC whilst integration with systems such as Electronic Flight Strips means that changes to flight data can be shown in the heads-up view.
"Other ATM data such as weather and navigational aids can be shown as overlays on video displays, providing intuitive interfaces for ATC and providing relevant data when and where it is needed."
Over the past year, the aviation technology provider has focused its efforts on further developing its AI platform, AIMME. Utilising machine learning to provide enhanced tracking and detection capabilities, Searidge Technologies' AI solutions have already been adopted by a handful of airports across the world including London Heathrow.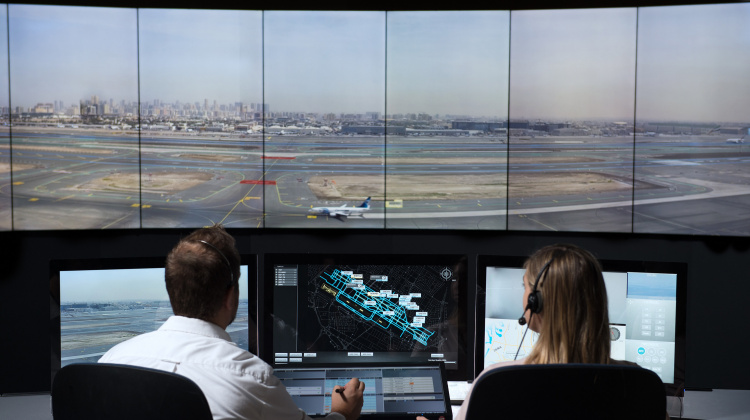 In that particular case, the company works in close collaboration with NATS to ensure capacity remains stable during adverse weather conditions. Where it was previously the case that air traffic flow management measures would lead to a reduction in capacity, the use of the AIMEE-driven detection provides confirmation to the ATC that a runway is vacated and ready for use. This, in turn, will ensure that lost capacity can be regained and that active operations remain robust during poor weather.
Searidge Technologies is also applying its AI algorithms to process more complex ATC data centred on ground movements and airspace data.
"Digitalisation is helping ATC to bring disparate systems together in a digital ecosystem where the integrated data not only benefits ATC operations but can be shared with stakeholders across the airport environment," explains Bowles.
"This brings stakeholders together and foster an environment of collaborative decision making. Technologies like AI can enhance all sorts of decision-making activities. By automating certain functions whilst improving the consistency of results, AI will gain the trust of operations personnel.
"Some ATM automation systems have not been successful because whilst they can automate functions, experienced humans can outperform the system at peak capacity levels. AI can enhance ATM automation, providing increased safety and efficiency, in support of human ATC," adds Bowles.
When pressed on his viewpoint on how digital towers will continue to transform ATC operations over the coming years, Bowles expects that not only will the technology become more commonplace, but will bring with a level of resilience not yet realised at HIRO airports.
"Digital tower technology will be used in traditional towers to automate functions and support ATC decision making. In the medium term, as ATC towers reach their end of life, digital towers will be built as their replacements. Even an airport which has recently implemented a new ATC tower can operate digital tower technology as part of their digital ecosystem," concludes Bowles.