Roger Béteille, a founding father of French aerospace manufacturer Airbus, passed away on 14 June at the age of 97.
Born in Aveyron, France, in 1921, Béteille joined SNCASE, which later became Sud Aviation, in 1943, after completing his studies at Supaéro in Toulouse.
Two years later, he received his pilot's license and became a flight test engineer in 1952. He later served as part of the flight test team on the Caravelle's first flight.
In 1968, Béteille began to work in secret on the concept model that would one day be realised as the A300B, a 250-seater aircraft that would be large enough to accommodate two standard containers side by side. Part of the design included a new fuselage cross-section that is still utilised on the A330 aircraft today.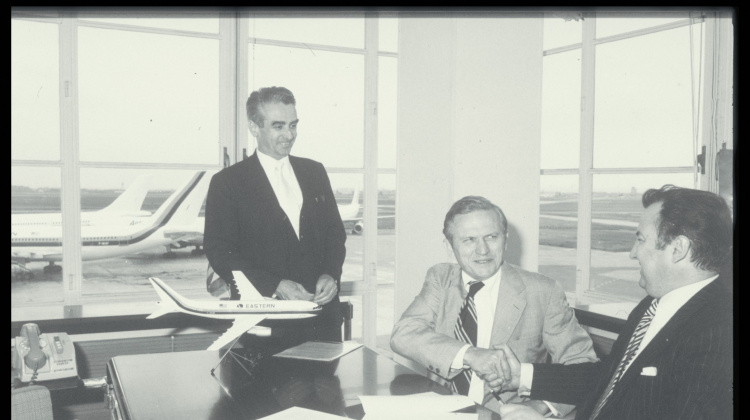 Working closely with Airbus' first production director Felix Kracht, the A300B was formally launched in 1969. In the following year, Airbus Industrie grouping of economic interests (GIE) was created and Béteille served as its senior vice president of engineering.
The French national long pushed the idea of an aircraft family.
"I was convinced that Airbus would never take off with a single aircraft," he explained. "Potential customers would wonder if we'd still be around in ten or 20 years' time."
In March 1984, Béteille oversaw the formal launch of the A320. He was instrumental in developing the aircraft's fly-by-wire (FBW) controls, its increased flight safety and wider fuselage, all factors critical to the aircraft's commercial success.