AVB: Could you start by sharing any details on recent orders related to commercial aviation that you've secured over the past couple of years?
Alan Newby: We've made good progress in the past couple of years, with further growth in our widebody fleet. We've achieved several milestone achievements: the Trent 1000 TEN entered service in 2017, and in 2018 we launched a new family of engines for business aviation with the Pearl 15. Our Trent XWB-97 engine, the newest, higher-thrust variant of the Trent XWB, entered service on the Airbus A350-1000 and the Trent 7000 entered service on the A330neo with TAP Portugal.
So far this year we have announced that Lufthansa Group selected Rolls-Royce engines to power 40 new aircraft. Our Trent 1000 engine will power 20 Boeing 787 Dreamliners, and our Trent XWB will power 20 Airbus A350-900 aircraft.
We also announced an order by Air Premia for our Trent 1000 TEN engines, to power its ten new Boeing 787 Dreamliners. Most recently, we announced an order with Fiji Airways to power two Airbus A350-900 aircraft with our TrentXWB engine.
In 2018, more than half of our revenues came from aftermarket services. Around 90% of our engines are covered by our TotalCare services agreements. 

AVB: How has Rolls-Royce continued to improve the capabilities of its civil aerospace division?
AN: We are continually improving our capabilities in our Civil Aerospace division, and are investing in new technologies and partnerships that will benefit our customers for years to come.
In terms of Maintenance, Repair and Overhaul, we are expanding our service network for widebody engines around the world. Last year, Delta TechOps, based in Atlanta, became a Trent authorised maintenance centre, carrying out services on our Trent 1000, Trent 7000 and Trent XWB engines. We have also increased our testing capacity, signing partnerships with Delta TechOps, American Airlines and Thai Airways International. Work continues to progress well on the construction of a new testbed in Derby, UK, where we will test our next generation of engines, such as UltraFan.
UltraFan is the foundation of our future large civil aero engines, and we are making excellent progress. Earlier this year we successfully tested our Advanced Low-Pressure System (ALPS), which is a key UltraFan technology.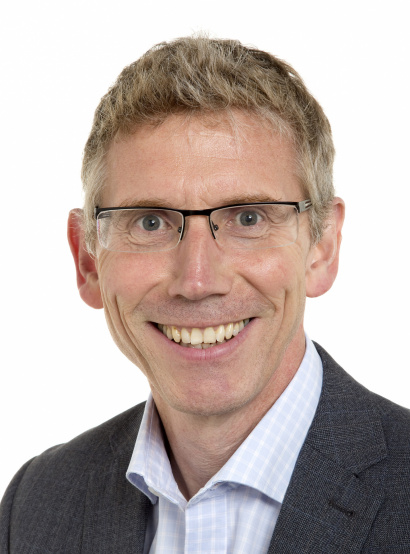 We've also made good progress in our strategy to champion electrification. We are developing programmes to demonstrate small scale full-electric and hybrid-electric flight.
These are just a few examples, but to summarise, our focus is on continuing to develop advanced, world-leading technology alongside innovation in services. All of this is done in partnership with our customers, and we believe this will future-proof our business for years to come.
AVB: What are some of the latest developments/trends related to modern aircraft engine design? How are you addressing the needs of your target market?
AN: In the coming years, we believe that three key trends will define aviation. The first trend is a growing demand for technology to make the sector cleaner, safer and more competitive.
The second trend is electrification. As we move to a low-carbon global economy, our engines will become part of broader, hybrid systems with lower emissions. To provide solutions for our customers, we will act as a system integrator, combining our traditional mechanical technology with electrical technology.
The third trend is digitalisation. Advances in sensors, communication, data storage, machine learning, robotics and additive layer manufacturing are combining to create new insights, processes and opportunities.
Finally, we believe engines will be increasingly integrated with the aircraft and continue to work closely with manufacturers to achieve this.
AVB: What are some of the ways the company is using technology to better observe the performance of engines and predict service requirements?
AN: We continue to design and deliver new digital services under the banner of our IntelligentEngine vision. We are working towards a world where our engines will be connected, comprehending, and even contextually aware, which will ultimately make them more reliable and efficient.
Engines will be digitally connected with the Rolls-Royce availability centre, with other engines, and with the airline who operates them. This will allow for a regular, two-way flow of information between many parties. Our Pearl 15 engine is our most intelligent yet, using a new two-way flow of information through our Engine Health Monitoring service.
Engines will be contextually aware, knowing the environment they will operate in and adapting to it without human intervention. Already, Rolls-Royce teams have created a new data tool which draws on weather conditions from around the world, helping us plan maintenance schedules for the Trent XWB.
Finally, engines will be comprehending, learning from their own experiences and network of peers, from which they will adjust their behaviour so that they can achieve their best performance.
We will manage engines using a digital twin, an exact digital replica of each engine. From this, we can model various scenarios, complete a variety of tests, accurately predict service requirements before they are needed, and ultimately improve future engine designs.
AVB: Considering the increasing demand to reduce the negative impact of air travel on the environment, could you share some insights on Rolls-Royce's efforts towards sustainability?
AN: As a leading industrial technology company, we have an irrefutable role to play in addressing the risks and opportunities associated with climate change. Our technology will play a fundamental role in enabling the transition to a low carbon global economy.
More than two-thirds of our annual research expenditure is dedicated to improving the environmental performance of our products.
We are constantly driving fuel efficiencies in our existing products, achieving a 1% increase in fuel efficiency per year through round-the-clock monitoring.
Our Trent 7000, which entered service this year, builds upon the industry-leading performance of the Trent XWB to deliver 10% better fuel efficiency than the engine it is designed to replace. Our UltraFan engine will be 10% more efficient than the Trent XWB. We are also working with the fuels industry to accelerate the use of sustainable aviation fuels, such as biofuel-kerosene blends.
Electrification and hybrid solutions will deliver a step-change in emissions performance. One of the ways we are supporting this is to invest in our electrical capabilities, including launching focused graduate and apprentice development programmes.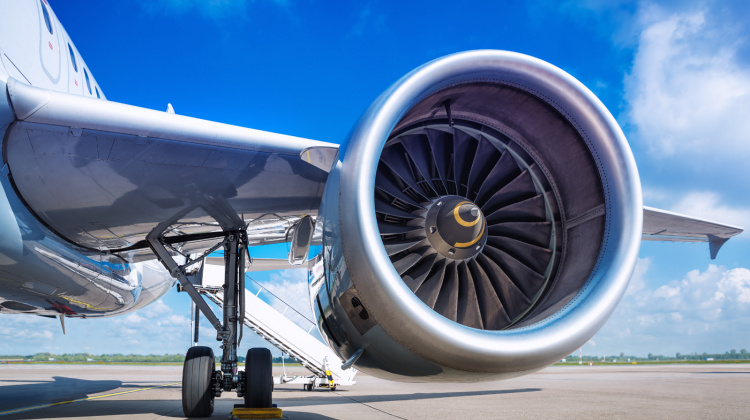 AVB: What are Rolls-Royce's projections in terms of future engine designs? How will they differ from the current generation?
AN: We are working on two significant new engine designs: Advance and UltraFan. We believe these engines have the power to overcome the challenges facing the industry, and ultimately shape the future of aerospace.
For Advance, we are evolving our unique three-shaft engine architecture and combining this with a wealth of technological improvements. The high-efficiency core compression and turbine system incorporated into Advance will deliver the highest overall pressure ratio of any commercial turbofan engine ever made. This will result in greater efficiency and lower CO2 emissions.
UltraFan will redefine the world of jet engines. It will be 25% more efficient than a first-generation Trent engine. UltraFan will be engineered for both narrowbody and widebody aircraft and will have the world's most powerful aerospace gearbox. It takes the evolution of Advance further, featuring all the same technology and more to enable us to deliver a step-change increase in bypass ratio. This will deliver further fuel efficiency and CO2 reductions, and provide a further significant reduction in engine noise.
Both programmes are progressing well, and we look forward to sharing further updates later this year.