With just over a year of active operation notched under its belt, Oman Aviation Group has settled in quite nicely into its role as a driving force behind Oman's ongoing economic diversification strategy.
Comprising of Oman Air, Oman Airports, and Oman Aviation Services (OAS), the group has worked diligently since its inception to drive the development of Oman's aviation sector, while also lending its support towards expanding the country's tourism and logistics segments.
Over the course of 2018, the group is credited not only with creating more than 980 direct Omani jobs and supporting nearly 8,000 indirect jobs in Oman but has also reportedly contributed more than $259m (OMR 100m) in economic efficiencies.
The latter was achieved thanks in large part due to recently implemented initiatives centred on Oman Air's current transformation strategy, such as saving on fuel expenses and procurement that passed $88m (OMR 34m). The national airline saw a 14% increase in the number of passengers over 2018, reaching a total of 9.7 million.
Other key highlights for the year included a solid performance from Oman Aviation Services, the group's service arm. 
Formed from ancillary services that were drawn from local airlines and combined under one independent entity back in 2017, OAS saw a 19% increase in sales, surpassing $77.7m (OMR 30m) over the past year.
In terms of operational performance, the company experienced a 14% increase in luggage processed, 8% more cargo handled, and a 5% rise in passengers transported during the same period.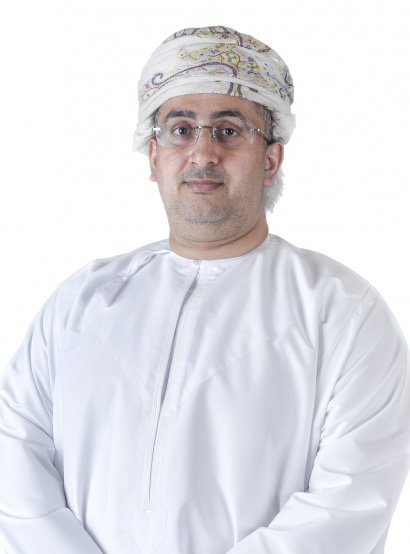 Finally, the 2018 year also saw the launch of a new terminal at Muscat International Airport (MCT) 2018, which achieved a global ranking of 10 within the 10-20 million visitor category at the 2019 SKYTRAX World Airport Awards.
Providing Oman Airports with a 27% increase in revenue growth, MCT reportedly saw more than 1.3 million passengers and 215,000 tons more air cargo travel through Muscat alone.
Rather than resting on its laurels, however, Oman Aviation Group has already set lofty targets to reach 40 million passengers by 2030.
With current figures holding at around 18 million, the current capacity by the country's airports is capable of handling up to 24 million passengers annually, though plans for expansion are already afoot.
"Our expansion plans are based on achieving a target of more passengers by 2020 and adding more airlines connecting Oman to the world. Our main focus is to contribute to Oman's Vision 2040 by developing the sector's business potential and promoting it globally. We have teams working on key national initiatives such as developing airport vicinities, distribution plans, and growing sea-to-air cargo capability," comments Mustafa Al Hinai, CEO of Oman Aviation Group.
"Oman Aviation Group also plays a pivotal role in developing Omani young talent and supporting local SMEs with the aim of growing local aviation-related skill sets to guarantee the future sustainability of the sector in the Sultanate. We work to position Oman as a strategic hub amongst the international community, which values our traditions, history and security."
Expanding further on the group's plans for the logistics segment, Al Hinai sheds light on a recent strategy put into play by the Oman Aviation Group, dedicated to bolstering the country's air cargo market and its linkage with the rest of the world.
Dubbed the National Air Cargo Strategy, the focus of the plan is not only on increasing cargo tonnage to 780,000 tonnes by 2030 and 1.5 million tonnes by 2040 but also connecting with key businesses active in Oman to discover how aviation can help improve their respective operations.
In the case of the latter, Oman Aviation Group has worked closely with the country's Ministry of Agriculture and Fisheries (MoAF), as well as select light industries such as the e-commerce market, to devise novel approaches to expand Oman's global reach.
As a global exporter of food products, Oman has been a major exporter of green beans to Japan since 2016. Its agriculture products, particularly tomatoes and capsicum, have long been popular to other countries in the GCC, Africa, as well as select locations in Europe. When it comes to fish exports, France has long been one of Oman's top customers.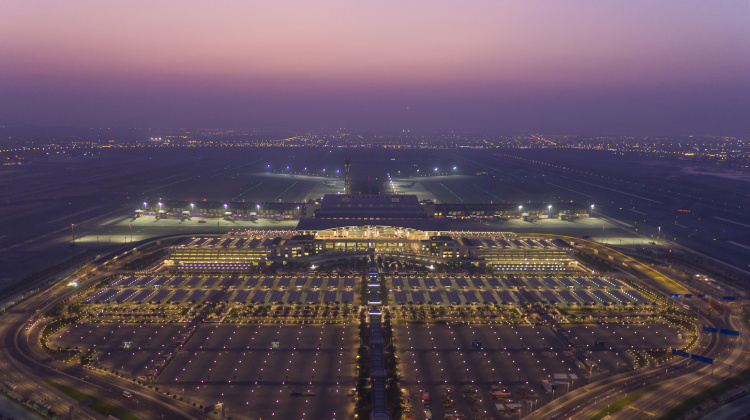 Back in 2018, MoAF revealed that it would increase the fisheries contribution to the GDP, increasing from the $583m (OMR 225m) recorded in 2016, to pass $3.36bn (OMR 1.3bn) by 2023. To reach these targets, the Ministry of Agriculture and Fisheries will reportedly increase fish production to reach 1.4m tonnes.
"We want to attract new freight-related ancillary businesses to the region while increasing cargo loads for Oman Air and the number of other airlines servicing the Sultanate. Through this ambitious air cargo strategy, we can also tap into other niche cargo corridors in key markets and further drive economic development across Oman," shares Al Hinai.
"The principles of our business success will revolve around time, quality and cost, and whether we can help home-grown products reach new destinations market on time.
"Oman Aviation Group can be the value engine of Oman's economic growth by fully unlocking the potential of the Sultanate's logistics sectors."
Elsewhere, the group has also reached out to other well-established aviation-related brands to exchange ideas and attract a "new set of tenants and investors to further boost airports' development across the Sultanate."
In this particular case, this includes US-based firms, international logistics companies, as well as globally-recognised brands within the freight, hospitality, food and healthcare segments.
Additionally, to maximise capacity on connections out of Oman, the CEO adds that a decision was also made to move towards more widebody aircraft.
"We have taken a major decision in converting some of our fleets from narrowbody to widebody, so we can take extra cargo outside of cargo to the world," says Al Hinai.
When pressed on his viewpoint on the general progress of aviation in the Middle East, Oman Aviation Group's CEO shares that the region's global popularity is growing, thanks to its rapidly developing resources and infrastructure.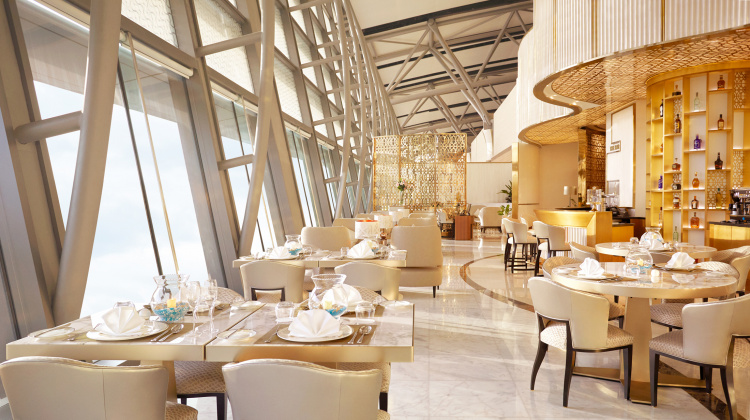 To supplement his view, Al Hinai points to the Airbus Global Market Forecast (GMF), which not only predicted Middle East's commercial aviation traffic will grow 6% annually till 2034, but will likely outpace the projected world average of 4.6%.
Another factor to note is that 80% of the world's population lives within an eight-hour flight of the Gulf area. Enabling carriers in the region to amass traffic at hubs and offer passengers opportunities for one-stop services to destinations across the world.
"I think these factors combined will impact the Middle East's economic, traffic and airline growth to be above the global average over the next decade," he adds.
"Oman, in particular, boasts a world-class infrastructure that is increasingly attractive to international investors, which enables us to position the Sultanate as an aviation hub with global appeal."
Building on Oman Aviation Group's past efforts, Al Hinai envisions an optimistic and prosperous future for both the group, Oman's aviation sector and its economy. 
"Oman Aviation Group's remit is to enable Oman as a key aviation hub for the GCC region and beyond, and in the next decade, I fully expect the company to continue its progress and make more of an impression on the global stage," says Al Hinai.
"We've only started our journey and believe the future of the sector in the Sultanate is extremely bright, and Oman Aviation Group will play a leading role in creating a progressive economy that is competitive on all fronts in line with the National Vision."