With just over a year clocked into its ongoing five-year corporate strategy, Gulf Air has made great strides towards augmenting both its regional base and its position within the global aviation market.
Over the course of 2018, the national carrier of Bahrain focused much of its efforts towards increasing its fleet size, which saw the addition of five Boeing 787-9 Dreamliner aircraft and an Airbus A320neo, as well as an expansion of its network.
In the case of the latter, the airline added eight new destinations over the course of the year. This included the launch of flights to Bengaluru and Calicut in India, Abha and Tabuk in Saudi Arabia, Alexandria and Sharm Al Shaikh in Egypt, along with new services to Baku in Azerbaijan and Casablanca in Morocco.
Last year also saw the culmination of a two-year rebranding exercise that brought with it a revamped logo, aircraft livery, improved inflight product, as well as a redesign of airline's cabin interiors. Unveiled during the 2018 Formula 1 Bahrain Grand Prix via a flyby of a Boeing 787-9 sporting the new livery, the rebrand underscores Gulf Air's drive to modernise its fleet and enhance its overall service offering.
Continuing on the momentum that was built up over 2018, Gulf Air recently announced that it would be adopting a novel boutique model as a means to further boost business and catch the eye of world travellers.
"All of our news that we had last year, which was our year of change, we introduced a new fleet, brand, logo, liveries and a new inflight product. This year we are going to put it into a framework and this framework is the boutique strategy," explains Kresimir Kucko, chief executive officer of Gulf Air.
Moving away from the traditional volume-driven approach, Kucko shares that the airline will focus on creating a luxury product that will provide travel opportunities targeting corporate and millennial travellers, as well as Gulf Air's own premium leisure passengers.
"In every business, it is important to find your niche and to do proper cost control. Same goes for the airline business," adds Kucko.
"We want to be the airline of choice, not convenience … to achieve these goals, we need to move to this boutique concept, because we want to focus more on a luxury product and unique passenger experience."
Elaborating further on the various elements that will form the foundation of this new business model, Gulf Air's CEO shares that the first step will be the continued expansion of the fleet. With a pair of deliveries already received at the start of the current year, the airline expects to receive a total of two Boeing 787-9 Dreamliner and four Airbus A320neo aircraft for 2019.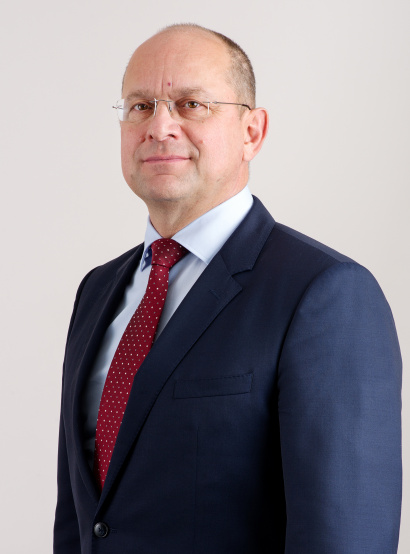 In addition to sporting the company's new livery, the new aircraft will also feature several improvements in cabin design.
"Our products play of course a very important role in achieving all the goals set under Gulf Air's boutique strategy. It also collides with our corporate goals and one of them, of course, is to be a best in class. It is all connected," explains Kucko.
"In short, to be best in class, which I think we already are. For example, our business class on our Gulf Air flights on the Dreamliner — this is the industry standard. Definitely, the best and biggest class in the world at the moment … we are talking 89-inch pitch, wide and built for comfort," he adds.
Of course, an expanded fleet, added capacity, and improved inflight experience on their own are only a handful of measures of progress for an airline. Equally as valued to a carrier and its customers is its network of destinations. With recent additions that include Oman's Salalah and Malaga – Costa del Sol in Spain, Gulf Air is already hard at work exploring new opportunities for its portfolio, particularly destinations in the Far East.
As part of its corporate strategy, Gulf Air has also been hard at work in forging new codeshare partnerships, such as the recent agreements signed with Thai Airways and Royal Air Maroc. These efforts have proved vital in expanding its reach towards both corporate and premium leisure destinations.
Another notable collaboration that occurred recently was the signing of a codeshare partnership between Gulf Air and Etihad Airways.
Building upon a memorandum of understanding (MoU) that was inked between the two carriers at last year's Bahrain International Airshow, the agreement will not only see both airlines exchange flight codes on select routes, but will also benefit Etihad Guest and Gulf Air Faclconflyer loyalty customers with select offers.
"The MoU was the beginning of our closer cooperation, although it existed before in terms of maintenance and use of their [Etihad] training facilities for the pilots, now we signed a codeshare agreement. So we'll extend our offer to our passengers — both companies — adding an additional 10 routes, mainly in Australia and in America," explains Kucko.
Finally, with the impending launch of the new terminal at Bahrain International Airport, which is slated for the third quarter of 2019, Gulf Air is set to unveil a new premiere lounge for its loyalty programme customers.
While unable to share specific details on what features the lounge will offer, Kucko shares that the airline is looking to offer more of an interactive experience for guests with live activities. The general idea is to encourage passengers to arrive at the airport earlier, to take advantage of the hospitality on offer.
The CEO went on to explain the airline's motivation for adopting a boutique model approach, which he shares was driven by increasing competition within the region. Both from fellow full-service network carriers active in the Middle East, as well as the thriving low-cost market.
"You can't compete with airlines that are bigger in size, volume or with prices. You can only compete in quality … I can compete with any airline, no matter the size, with the quality of my product. That's the battle I willingly participate with a chance to win," explains Kucko.
"We want to offer our passengers traditional Arabian hospitality. Which for that to really put true meaning into practice, you really need to offer something unique," he adds.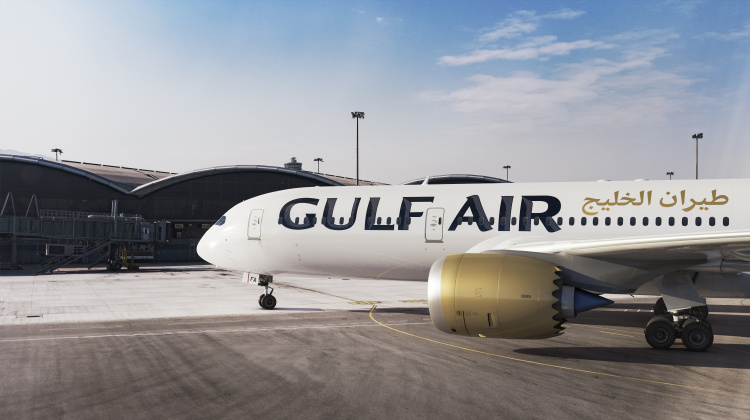 When asked about what to expect from his airline in the coming years, as far as their ongoing corporate strategy is concerned, Kucko shares that there will be continued progress with the fleet modernisation.
Currently, Gulf Air has a total of 39 aircraft on order, which consists of 10 787-9 Dreamliners, 12 A320neo and 17 A321neo aircraft.
"Our five-year plan includes adding new destinations, both West and East, and also maintaining our position as a company with the strongest network within the region …," explains Kucko.
"We are working on it by adding either additional frequencies or new routes in the region. We find it crucial to make our hub as strong as possible. By first being strong in the region and then by adding additional routes around the globe.
"We will be operating in the coming years more in Europe and also the Far East. Hopefully, in the coming two, maximum three years, we would be able to open flights to the US," adds Kucko.
Switching gears to discuss the ongoing challenges currently affecting the global aviation market, Gulf Air's CEO noted that shared issues include fuel and regulatory issues in different markets across the world.
While the lack of local aviation talent is hampering the activities of all the major players in the Middle East in some form or another, Gulf Air's efforts with Bahrainisation has led the carrier to the point where 70% of its active pilots are Bahraini.
In terms of what trends he expects to be driving the Middle East's aviation market, Gulf Air's CEO shares his own insights on the matter.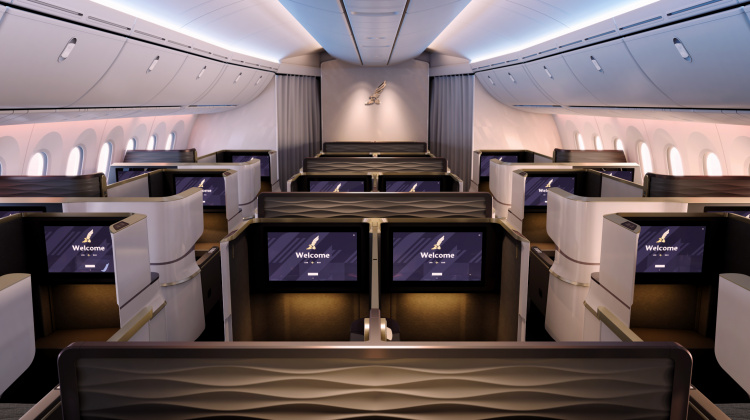 "Low-cost carriers have started paying attention to the passengers, investing in reservation systems. On the other side, full-service carriers are reducing costs wherever possible, so basically moving towards in a way to a low-cost model. That's why you have today, you have a term ultra-low cost companies, which is essentially the characteristics for the model," says Kucko.
"We need to all optimise of course our fleet and our network and of course cost reduction. This is something that all the airlines will be facing," he concludes.