According to the latest projections released by market analyst, Mordor Intelligence, the business jet is poised for tremendous growth over the next five years. As part of its Business Jet Market – Growth, Trends, and Forecast (2019 – 2024) report, the business jet market is expected to reach $19.95bn by 2024 with a CAGR of 1.49%.
Other findings by Mordor Intelligence showed that despite North America continuing to serve as a premium market for business jet operations, there is higher growth potential in the Middle East & Africa, as well as the Asia-Pacific. Mordor Intelligence's report also noted a growing shift towards ultra-long-range jets with ranges over 5,000 Nm.
Overall, the report points to a booming future for the major players actively involved in this burgeoning segment.
One such player is Dassault Aviation who over the last century has fostered a solid reputation with the manufacturing of regional, private, and military aircraft. Originally founded as Société des Avions Marcel Bloch back in 1929, the company's present-day portfolio for private aviation features the world-renowned Falcon family line.
Coming off a highly active 2018 year that saw increased traction with its flagship jet, the Falcon 8X, as well as the launch of the Falcon 6X programme, Dassault Aviation has high hopes for its success story to carry on in the current year.
"The first step of our 2019 strategy is to continue producing and developing high standard aircraft. The Falcon 2000, 900LX and 7X models have their reputations well established. The Falcon 8X fleet is growing and thanks to its unparalleled level of efficiency and comfort, our flagship has become the new standard for the market," comments Carlos Brana, senior vice president of Civil Aircraft at Dassault Aviation.
"The second step of our strategy is to continue to improve our customer service levels. Our acquisition of ExecuJet MRO Services will help us to expand our footprint considerably, especially in the Middle East, Africa and Asia, and to ensure the best ownership experience for our customers."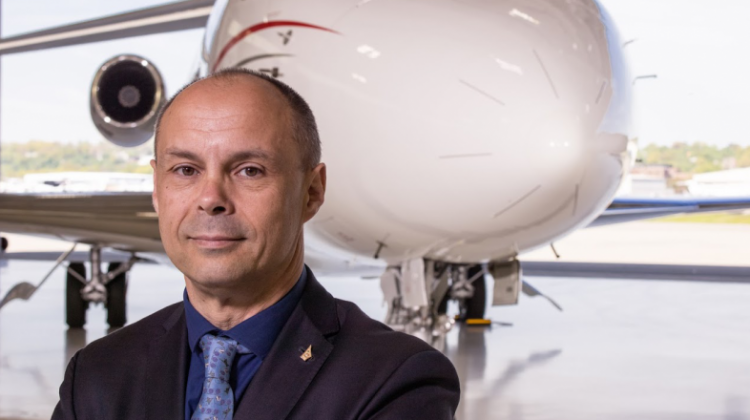 The SVP for Civil Aircraft added the company is also focusing its efforts towards the continued development of the Falcon 6X programme, which was launched in February 2018.
Scheduled to enter service sometime in 2022, the aircraft features one of the largest cross-sections available within the market, along with novel cabin design and the latest generation of Dassault Aviation's Digital Flight Controls.
The aerospace manufacturer is also expected to continue the development of FalconConnect, a new communication service that the company is developing in close collaboration with Honeywell.
Sharing his viewpoint on how customer demand is evolving within the segment, Brana points out there has been an uptick in the popularity of large-cabin aircraft, particularly in the Middle East and China. Common demands include the need for ample space, along with large baggage holds.
In terms of its Middle East portfolio, the company reports that roughly one-third of the 75 Falcons based in the region are large-cabin variants.
Additionally, large-cabin Falcons account for almost half of new Falcon deliveries.
"Although not a new demand, flexibility is always a significant factor when selecting an aircraft. The ability for an aircraft to take-off and land at the closest point to the passenger destination is the essence of business aviation," explains Brana.
"The ability for an aircraft to operate at challenging airports with short runways is going to be increasingly appreciated by customers and prospects, especially as the air traffic at larger airports also increases and leads to more congestion and delays.
"Short runway airports like London City, Gstaad and Lugano in Switzerland, and Cannes in France, are typically off-limits to big business jets," he adds.
Switching gears to discuss trends associated with private jet owners in Saudia Arabia and the wider Middle East, AVB touches base with Saudia Private Aviation (SPA), the arm of Saudia Airlines in general aviation.
With a sizeable and diverse fleet that includes a variety of business jets, SPA's portfolio includes everything from six-seater regional aircraft such as the Hawker Beechcraft 400XP, to the spacious 14-seater Falcon 7X.
Additionally, the Jeddah-based company has access to several narrow and wide-body aircraft currently operated by its parent firm, Saudia.
"Saudia Private Aviation serves big clients like ARAMCO and Royal Saudi Air Force, and provides charter services for big events in Saudia Arabia such as the last 'Italian Super Cup' that was hosted in Jeddah Arabia, where we handled both football teams movements," comments Dr Fahad Al Jarboa, CEO of SPA.
"That example is just a glimpse of the recent activities where the list can be longer with hundreds of charters, ground handling, and flight support services provided in 2018."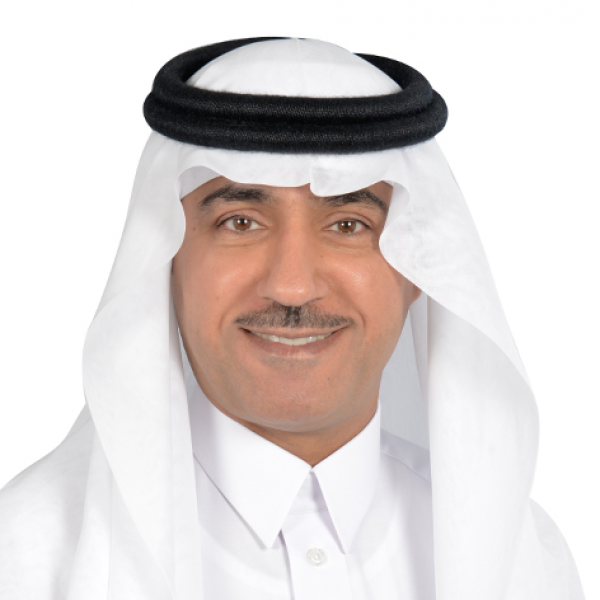 When asked regarding his viewpoint on the trends currently driving the MENA market, the CEO shares that there is a growing demand amongst customers for narrow-body aircraft over wide-body variants, as well as a preference for both commercial and business seat configuration.
Dr Al Jarboa also noted that in addition to the traditional users of business jets, which comprised of individual VIPs and small groups, his company has begun to see higher demand for the transport of large parties. Examples include the transport of corporate executives, as well as government officials.
In terms of inflight expectations, safety and comfort continue to rate high amongst SPA's clientele, regardless of whether or not the journey is for business or leisure. A key service that is in high demand, however, is onboard connectivity.
Having a stable and high-bandwidth WiFi on the flight is not only necessary in offering premium entertainment content, such as live TV broadcasting, but also allows passengers to remain connected to their social lives and businesses.
Looking ahead, Dr AL Jarboa holds high expectations for the region's private aviation segment, particularly the market of Saudi Arabia, which is being driven by the country's national initiatives.
"With recent trends, we believe that the market will continue to achieve significant growth supported by KSA Vision 2030, which aims to make Saudi Arabia an investment powerhouse and a hub that connect the three major continents," explains Dr Al Jarboa.
"And with the ongoing and planned mega-projects, the realisation of KSA 2030 will primarily depend on the transportation sector among other things. Therefore, we plan to be in the thick of things; taking a proactive and strategic role in providing aircraft charter services, as well as providing logistical support, ground handling and flight support services," he concludes.