Driven by the renewed efforts of local airlines to reinvent their product and airport operators expanding their infrastructure, as well as a handful of national initiatives, such as Saudi Vision 2030 and Dubai Expo 2020, the Middle East's aviation market is positioning itself to capitalise on future demand.
As a result, a number of global aviation players have over the past couple of years, redoubled their efforts to target this burgeoning market. One such case lies with Swissport International, a Swiss aviation services company that is quickly building a solid reputation in the region, particularly within the markets of Saudi Arabia and Oman.
With an international presence that stretches out to 315 locations across 50 countries, the group boasts a client portfolio made up of over 850 entities active within the global aviation space.
While its full performance results of last year have yet to be released, as of the halfway point of 2018, the group reported a 4.1% increase in revenues reaching $1.61bn, up from the $1.55bn reported in the first half of 2017.
During the same period, the ground service provider recorded a 35.5% increase in operating results, rising to $131m from $96.9m reported the year prior. Other key performance figure includes a 3% increase in aircraft turns that reached over 1.04 million, as well as a 5% increase in cargo tons processed up to 2,350,000 million.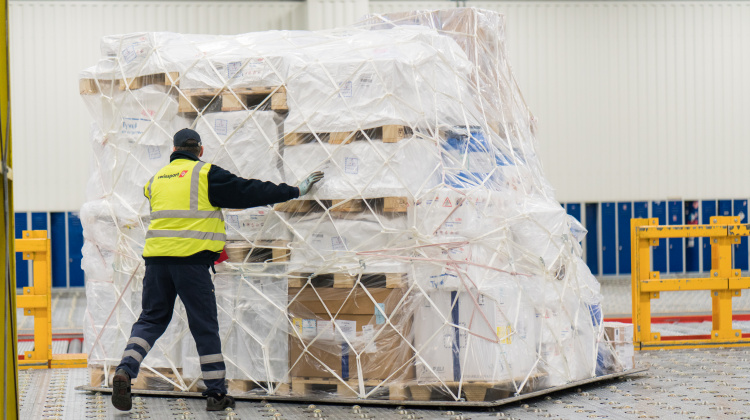 Possibly the group's biggest development in the last year has been the acquisition of Aerocare, a ground handling operator active in both Australia and New Zealand. Secured at the tail end of the first half of 2018, the acquisition opened up new opportunities for the group to tap into the fast-growing Asia-Pacific market with a particular focus on China.
The move also marked a significant step for the company as the Australasian market was the last region where Swissport had yet to establish its presence.
"For 2019, we will continue the journey that we've been on to really build our footprints in our existing markets. When you look at Swissport, we always differentiate between mature markets — Europe, UK, Canada, US — which are very competitive and it's all about cost-efficiency gains and quality," said Luzius Wirth, EVP of EMEA and member of Group Executive Management, Swissport.
"In the emerging markets, we continue to expand our penetration with ground handling and cargo. We acquired a business in Australia and New Zealand in 2018, which at this point is focused on ground services. Obviously, our goal is to expand the business line into cargo services. We also want to grow in the Asia Pacific and the Middle East regions."
Wirth went on to add that the Middle East was not only a fast growth market for the company, the region also represents between 10 – 11% of Swissport's overall business.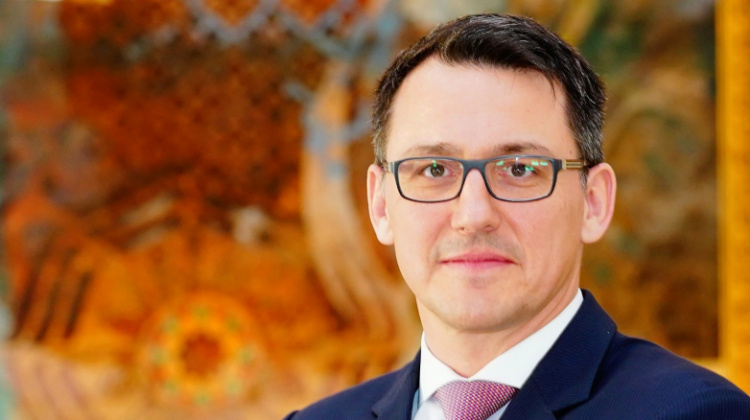 Since establishing itself in the region back in 2015, Swissport has continued to expand its operations in both Saudi Arabia and Oman. While not as expansive as its presence in Saudi Arabia, the company's Oman portfolio includes service contracts with six airlines, which include the likes of Air New Zealand, flydubai and Pegasus. According to its 2018 annual figures, Swissport's team in the country performed over 3,700 turns, while serving over 480,000 passengers.
One of the company's most recent contract wins in the region is a five-year hub handling agreement with SalamAir at its base at Muscat International Airport. Effective as of the 1 January 2019, Swissport is delivering its portfolio of services onsite, which includes everything from passenger services to ramp operations.
As per the contract, the ground services provider will oversee the low-cost carrier's three domestic and 11 international bound flights, and is also tasked in overseeing SalamAir's daily flights at the private airport of Mukhaizna (UKH).
Entering the Omani market back in April 2017, Swissport established a joint venture firm under the name of Swissport Oman with its JV partner, Al Jarwai Group, which holds 30% of the entity's shares.
While it continues to expand its presence in Oman's aviation market, Swissport is primarily moving to accelerate its expansion in Saudi Arabia.
It should also be noted that much of Swissport push into the Middle East has been through greenfield investments. Enabling the group to develop its local talent and refine its services for the region, it is reportedly one of the most expensive greenfield approaches undertaken by Swissport. For Saudi Arabia's market, the ground services operator reportedly invested over $68m, while in Oman, it invested roughly $11.4m.
"The big markets we started in, which is Europe, US, Central South America and Asia, in general, these markets are open. The Middle East and Africa region are just opening its markets. For us, this is one of the biggest developments and I think one of the challenges in the region and one that there could have very fast growth," said Mark Skinner, SVP of Middle East & Africa, Swissport.
"Swissport has invested a lot in the three stations and is challenges to grow as fast as the market expects. We could grow faster in Saudi Arabia if we wanted but that would mean a lot of investment without getting a return.
"Profitability is a big challenge for us ... They have economies of scale but when we start this size we don't have economies of scale. We do have to keep that in the background. The only way we can gain customers is by quality."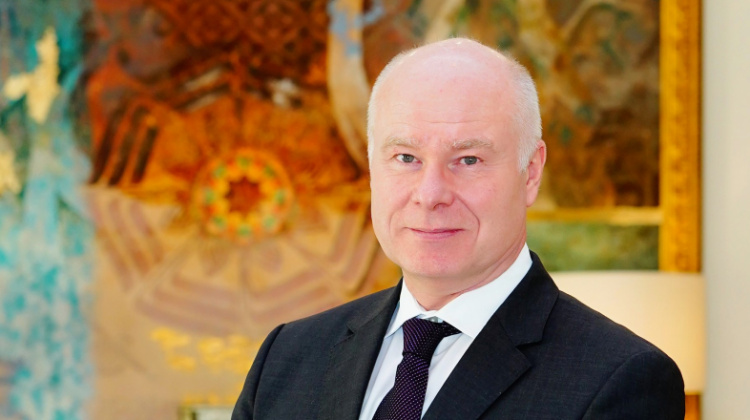 With a team of roughly 800 on the ground in Saudi Arabia, Swissport's complete country portfolio consists of 14 airlines, which includes Jordan Aviation, Fly Baghdad and Sun Express, to name a few. Over 2018, Swissport Saudi Arabia reportedly managed over 15,000 aircraft turns and reportedly served over 1,400,000 passengers.
When pressed on his own viewpoint on the progress of Saudi Arabia's market, Skinner notes that in addition to a favourable economic environment spurred on by Saudi Vision 2030, there continue to be healthy passenger traffic numbers visiting the country on an annual basis. This, in turn, presents a big opportunity for aviation firms operating within the Kingdom.
"There is a lot of what the government calls touristic traffic and Haj traffic — travel to the religious sites. For me, this is growing tremendously. Also, we have population growth in most of Muslim countries. So that gives a huge growth potential and the interesting part about this growth is it is crisis resistant," explains Skinner.
"So, if there is a crisis, more people want to travel to Mecca and if there is a stable situation, more people will be able to afford to travel to Mecca. For me, this is one of the main drivers.
"Saudi Arabia is also opening the market. There are a lot of low-cost or hybrid airlines that are starting business in Saudi Arabia, so there is tremendous growth potential. There is a lot of money, opportunities to grow and a new generation of youth that want to travel."
The start of 2019 will see further expansion of its portfolio in Saudi Arabia with the additions of new contracts with both KLM and IndiGo.
Going into effect at the start of February 2019, Swissport's KLM contract will see the delivery of ground services to 10 of the carrier's flights at King-Fahd airport in Dammam. Marking the first instance a major European carrier has opted to utilise the company's Saudi Arabia affiliate, Swissport is expected to service KLM's Airbus A330 widebody aircraft during the stopovers of flights between the Amsterdam and Muscat.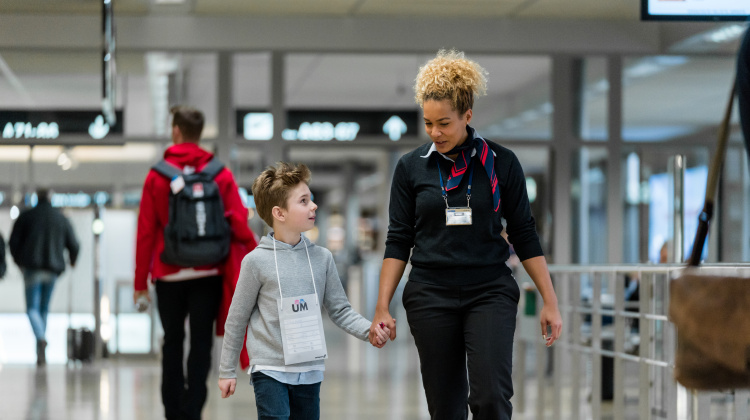 The ground services provider is set then set to begin its contract with IndiGo on 15 March 2019, where it will initially service the carrier's flights at Jeddah. Following the launch of operations in Jeddah, the scope of the contract will open up to include Dammam in April and then Riyadh in September.
When asked about his own expectations for the forward progress of the global aviation market over 2019, Swissport's Luzius Wirth notes that the biggest risk at the moment lies with the ongoing trade tensions between China and US.
While admitting that the tensions will undoubtedly dampen the volume of travel and trade, he shares that the issue is unlikely to greatly impact the industry. In fact, according to Wirth, it may also bring new opportunities.
"If you're in an economic downturn, it's bad for everybody but it reiterates the pressure on getting ground services on a better price, through competition," explains Wirth.
"Outsourcing will be a topic that is normally high on the agenda for every executive when times are not so good because you want to focus on the core competency, you don't want to do everything that is non-core. An economic downturn is also an opportunity for Swissport to gain more business," he concludes.