AVB: Could you start by sharing a brief overview of how your company has improved its capabilities over 2018?
Sam Sprules: One of our largest value-add to clients lies within our industry research and insights. We invest heavily to ensure we understand the aviation recruitment market in its entirety.  Analytics and research insights support our work with clients to help improve their packages, campaign performance and brand attraction, against competitors globally.
Internally we have had the rapid expansion, acquiring additional space at our head office, based at Farnborough Airport. With a growing headcount, we have also adapted our recruitment processes to align with our 'community' focus. One of these initiatives has seen our resourcing team become fleet-type specialists, working within specific communities such as B737 or A320 flight deck. These changes have enabled us to directly improve our capabilities to deliver high-quality talent to our clients, quickly and consistently.
For our clients, partnering with market experts is invaluable to help them attract the best talent for their business now and in the future. It's important that the right candidate is invested with business both at the start and in 10-years' time.
AVB: What skill sets are being prioritised by aviation organisations in their search for executive talent?
SS: The market is currently candidate driven, with the pilot skills shortage being a global issue. However, although this is now a candidate-led market, employers are still looking for candidates that align with their brand values and grow with the organisation.
One of the most attractive qualities for candidates to possess is reliability. All too often candidates have an impressive skill set of license type, PIC hours and desirable languages, but unreliability has been the catalyst for an unsuccessful offer. How candidates conduct themselves throughout the process from application to start date is just as crucial as the interview and/or assessment.
If you can't commit to dates, follow processes or honour prior interview arrangements, then don't expect an offer based on your talent alone. Employees are looking for somebody who will work in harmony with the business and share the same attributes as their fellow colleagues. Equally the industry is very well connected, so maintaining a good reputation is crucial to a long and successful career.
AVB: What are some of the current trends associated with aviation recruitment and how do they differ from region to region?
SS: The largest issue across the industry is the pilot skills shortage. We have aspiring pilots, but it is those with the correct skills and sufficient hours on the type that are in demand. The increasing pilot shortage manifests itself in a number of ways, from grounding aircraft and flight cancellations (we saw this recently with Ryanair's operation suffering greatly due to pilot numbers), to putting strain and restriction on growth.
The competition to recruit and retain qualified pilots is becoming more aggressive, often leaving the smaller airlines and operators subject to extensive 'poaching'. Every year airlines plough thousands of pounds into recruitment, only to then see high attrition levels at the start of peak season by those airlines offering more lucrative contracts.
We are also beginning to see changes to recruitment strategy, with the widely accepted 'self-sponsorship' method giving way to airline subsidised training programmes and cadet schemes. Where airlines have previously had their pick of qualified and experienced candidates, the labour market has turned.
In terms of how this looks across continents, the picture is slightly different, though no less mountainous.
Boeing has predicted the need for 790,00 new pilots by 2037, the largest need in Asia-Pacific requiring 33% of the total, shortly followed by Europe at 18%. Looking at the Middle East specifically, this is estimated at a demand of 64,000. While this seems 'little' in comparison to other regions, it is still a tall order that needs to be met to continue supplying air travel demand.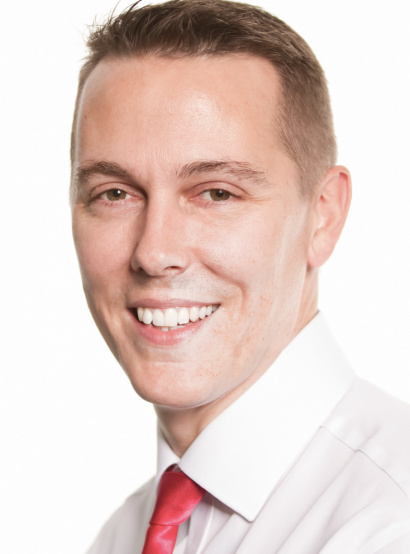 AVB: In addition to the lack of talent entering the industry, what are some of the other major challenges that you're finding in aviation recruitment? 
SS: From a broader perspective, we need to harness the power of technology to maximise the levels of candidate reach and attraction in today's globalised society. Reaching out to new demographics will be vital to plug the skills gaps.
Airlines are now finding that it is not enough to rely on brand identity to both attract and retain candidates. The next generation is looking beyond brand and salary to find more thrifty benefits, such as progression and a work-life balance. By 2015 the millennial generation will make up 75% of the workforce, possessing many transferable skills.
It is therefore imperative that airlines adjust their strategies by looking at the bigger picture to engage with this generation. Adjusting the packages on offer to accommodate deliverables such as development will be paramount, given that 65% of millennials accepted their last job based upon this factor. Equally, airlines need to adapt their attraction strategy to find these people, including a social media presence, website functionality, application process and so on.
AVB: The Middle East has for the last couple of years focused its efforts towards cultivating local talent. To what extent has this presented a challenge for recruitment agencies, and secondly, is this focus exclusive to the region?
SS: The Eastern market, particularly the Middle East, has been attracting talent at a good rate compared to the Western market. The lure of attractive job opportunities in the East has caused a surge of Western pilots to leave the EU, particularly since 2010. This trend shows no sign of abating - evident in the shortage demand mentioned earlier.  In 2016, we found this so apparent that we conducted a survey titled 'Where are the Western Pilots', to identify the attraction of the Eastern market, with a perspective from emigrating pilots themselves.
Our findings detailed that 43.2% of participants (the largest percentage) moved from the Middle East, followed by Far East Asia at only 22.5%. We wanted to understand the top influencing factors for Pilots making this decision. Our research showed that professional goals were the main driving force behind pilot relocation. 81% of respondents highlighted that work outside the EU offered a better salary and benefits package that work inside the EU. Given the opportunity to select three decisive factors, 32% also cited the advantageous tax implications of leaving the EU.
The challenge itself lies more with the operators/airlines, rather than with the agencies. Agencies have a responsibility to educate their clients in providing this research and summarising the factors that need to change to increase pilot attraction and retention. It is then ultimately the decision of the client as to if they are able to accommodate these factors in a bid to acquire skilled pilots.