After daring through the chilling wind spurred up from Lake Geneva and enduring the light but biting drizzle from the low-ceiling over Geneva's skies, AVB arrived at International Air Transport Association's (IATA) executive headquarters to find both a welcome reception and much-needed warmth.
Located within walking distance of Geneva Airport in Switzerland, the publication was on hand to attend the aviation association's annual IATA Cargo Day. In addition to gaining insights on the forward progress of the global air freight market, AVB connected with Glyn Hughes, global head of Cargo at IATA, who shared his viewpoint on the state of the market and his expectations for the future.
According to the latest market forecasts from IATA, cargo revenues for 2019 are expected to pass $116bn and will likely represent more than 13% of airline revenues. This projection is up from the $109.8bn estimated for 2018.
In terms of cargo tonnes carried, the projected figure is expected to rise from 63.7 million as reported in 2018, to reach 65.9 million in the New Year. Dropping from 4.1% (2018) to 3.7% (2019), the reduced demand growth is the slowest pace recorded by the organisation since 2016 and is likely a result of subdued global trade influenced by increased protectionism.
IATA also noted that although cargo yields for the New Year will grow by a mere 2%, a substantial decrease over the 10% yield growth of 2018, the cargo business continues to remain strong thanks to depreciation in cost increases.
"I think 2018 and 2017 have really demonstrated that air cargo is back … we had a period of some difficulty following the global financial crisis — about four to five years of flat volume growth," explained Glyn Hughes, global head of IATA Cargo.
"The continued growth of e-commerce, particularly cross-border e-commerce, and the continued growth of specialised supply chains, such as pharmaceuticals, live animals and perishables, has really resulted in the fact that cargo growth projections are very solid."
He pointed out that there has been a lot of traction in the transportation of animals, a challenging service to delivery given the zero tolerance for failure and that has drawn huge investments from high-profile airlines.
At the same time, the popularity of pharmaceuticals has also increased recently gaining ground in markets like India and China, which have historically favoured traditional herbed-based medicines.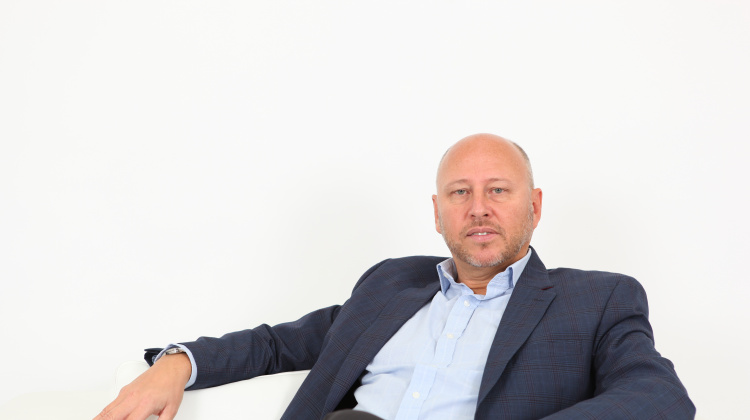 "A lot of things which flew by air cargo, 15 or 20 years ago, are no longer manufactured. We used to fly software. Windows used to be released as a two-kilogram book with a CD and Microsoft produced 20 million of these and flew them around the world. Now you upload software by pressing a button," explained Hughes.
"We used to fly domestic printers around the world. Now you can buy a domestic printer for 25 to 30 euros. It's the toner cartridge that has the value but the cartridge doesn't weight anywhere near the domestic printer. A lot of the cargo products only have a limited life before they no longer are actually viable to fly or are no longer manufactured," he added.
When pressed about the slight decline in the market's performance over 2018, Hughes explained that while the global economy was in a 'healthy' state with a number of key economies were growing, there was one-factor discouraging global trade.
"All the major economies were growing, however, there was one statistic which is a consequence of the trade wars or the escalation of the trade wars between the US and China. That is consumer confidence," commented Hughes.
"We saw a dramatic drop-off during the second half of this year in consumer confidence. And that has resulted in people being a little bit more cautious about what they are buying. Just because of the unknown effect of what's going to happen with an escalating trade war.
"When you've got two governments who are number one and number two in the global economy, not a disagreement between two minor economies, there is a natural spill over to other parts of the world."
Despite the negative impact, however, such developments could also have some positive benefits for the economy in the long-term. For example, if manufacturers feel they can no longer operate in one country due to the implementation of tariffs, they will likely move their production to a neutral third country.
In addition to helping companies avoid expensive operations, the shift will undoubtedly create new supply chains that will source the new manufacturing location.
"We would still advocate that all governments keep the global economy open because, at the end of the day, an open global economy benefits all consumers and all nations. Both developing and developed," added Hughes.
Switching gears to discuss the progress of the Middle East market, the head of global cargo pointed out that the region is home to some high-performing carriers with robust cargo operations. In fact, according to some of IATA's own reports throughout last year, there were several months over 2018 that the Middle East posted solid performance figures.
Back in October, airlines in the region saw a 5% increase in freight volumes over the same period a year prior, while in September, the region led the world in terms of cargo growth with a reported 6.6% increase.
"The global economy is about global connectivity. Carriers based in the Middle East are perfectly positioned for that because their network is very much about connecting points of production and points of consumption," commented Hughes.
"The Middle East has a lot of connectivity, which is its key selling point. It's also interesting to note that intra-African cargo is more efficient when it flies via the Middle East … because of the open skies agreement with the Middle East that facilitates greater connectivity, the services operating there means you've got more choice and you tend to have bigger, wider aircraft that are more cargo friendly."
Another standout feature of the Middle East is the fact that a number of low-cost carriers in the region have begun to refocus their efforts within the air cargo game. Pointing to the successful model of flydubai for example, Hughes shared that the carrier has "a very good cargo product."
"It is all based on digitalised information. They don't have paper airway bills. It tends to be smaller consignments, easier to offload and unload but it's a very important component. Particularly when you look at e-commerce, for example, which is about regional distribution and good access to lots of different markets," commented Hughes.
"That is what the low-cost model has been for passengers. It's about creating a greater degree of choice and access to perhaps smaller and secondary markets. So we very much see the low-cost product or low-cost carriers, moving into a cargo product and can certainly supplement greater connectivity for the air cargo industry."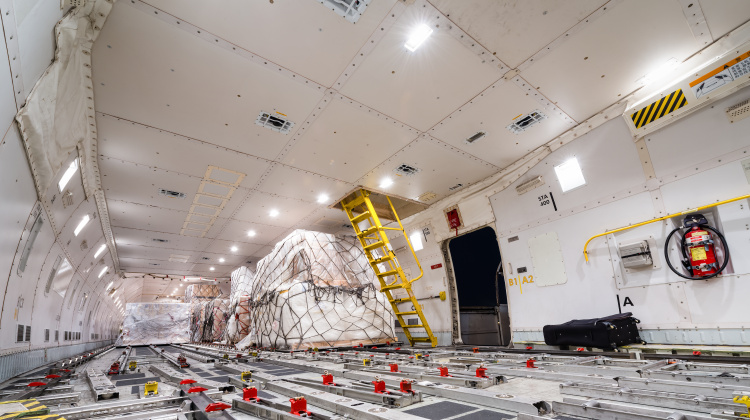 Looking ahead, the global head of IATA Cargo believes that the challenges surrounding consumer confidence will likely persist over the New Year. The ongoing geopolitical climate will continue to impact consumers, which in turn will affect air cargo supply chains. Sadly though, it is an area that IATA and the aviation industry have little influence over.
That's not to say there aren't also industry-specific challenges to overcome as well. Improvements towards forecasting volumes and peak demand will be needed to ensure cargo is delivered when needed and to avoid excess. This can be accomplished with improved relations and collaboration between shippers, freight-forwarded and airlines.
And while there are certainly a lot of investments going into developing passenger terminals, cargo facilities haven't received the same attention. Instead of new sites, cargo facilities are going vertical and are more focused on automation. The result of that is a greater degree of volume processing of cargo.
The global head of Cargo for IATA also explained that the advent of digitalisation has impacted not only consumer behaviour but also the air cargo supply chain.
Where it used to be the case that the supply chain was focused on moving freight from points of production to regional distribution centres and then finally to retail outlets, now, thanks to e-commerce, it is about getting the product to the consumer as fast as possible.
After purchasing a product online, consumers expect to receive the product on time, as per the delivery schedule. When it doesn't arrive on time that's where problems arise.
"This is where the cargo industry has to leverage digitalisation to a much greater degree … they [customers] want to know where their purchases are. It's only through making that information transparent that is actually satisfying today's consumer," said Hughes.
"Even with the confirmed date, they still want to know that it hasn't changed. That information cannot happen if it is still paper-based," he added.
A continued push towards digitalisation will continue to dominate the better part of 2019.
"The industry has to embrace the digitalisation wave even more and I'm very pleased to see how much investment is being made this year," asserts Hughes.
"The industry has returned to a solid healthy position of revenue generation, which means they are investing a lot more back in technology and advanced automation and I expect that trend to continue next year as well. As well as the growth in specialised supply chains," he concluded.