Returning once more to bustling skies and the vibrant skyline of the UAE's world-famous emirate, MEBAA Show returns to full form in Dubai. Building upon a successful 2016 edition, which saw over 9,042 attendees from across 80 countries, as well as 460 exhibitors and the presence of 45 aircraft, the biennial show returns this year will a whole bevvy of new features.
Slated to run from the 10 – 12 December 2018, one of the biggest changes of this year's MBEAA Conference is that it will take place on the show floor of the DWC Airshow site. This differs from past iterations where it was hosted separately to the static display show.
Additionally, the event will host for the first time the Jetsetter Welcome Reception, along with the Aircraft Operators Executive Club Lounge. The latter is a dedicated space intended to assist MEBAA members to engage with to exchange ideas and propositions.
Last month, AVB connected with Ali Ahmed Alnaqbi, founder and executive chairman of MEBAA, who shared some insights on what visitors can expect to see at this year's show.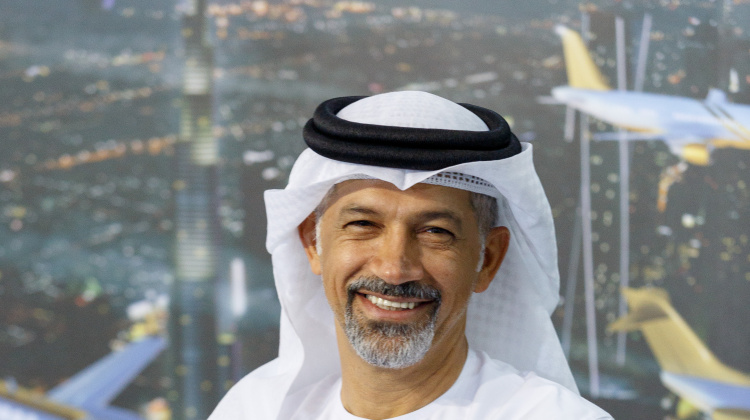 In terms of projected turnout for the event, MEBAA expects the show to draw an even bigger crowd this year, perhaps reaching as high as 9,900 attendees. It is also expected that in addition to a host of product demonstrations by the event's exhibitors, which are projected to number over 500, this year's static display will feature up to 50 business aircraft. These will include the latest models from the likes of Gulfstream, Bombardier and Hondajet.
When asked about what key topics will be discussed at the upcoming conference, MEBAA's founder and executive chairman believes much of the conversation will likely be around advanced avionics, as well as the potential of supersonic travel for the industry.
"We will also be discussing the topic of grey market and how we can stand against it, as well as pushing for ease of rules and regulations to support the local industry. We will also discuss the shortage of manpower, which is going to be a challenge in the coming years," commented Alnaqbi.
Another equally important topic of discussion that is expected to come forward during the show is that of cybersecurity. According to the executive chairman of MEBAA, it has been a key focus for the organisation. So much so that MEBAA's insurance scheme for members includes a cybersecurity programme embedded in it.
"We came out with a new insurance scheme, which includes a cybersecurity system. I think including that security bundle for our members, it is very important … we are the first company to provide such insurance for cyberattack," explained Alnaqbi.
"We felt that we have to be ready for that scenario, so brought onboard a company who will give training and issue a certificate for those members who participated in this scheme," he added.
Switching gears to discuss his viewpoint on the current state of the region's business aviation market, Alnaqbi shared that despite challenges experienced over the past two years, the future is an optimistic one.
Pointing to the latest findings from Embraer's Market Outlook 2018, the Middle East and Asia-Pacific regions will soon become the fastest growing markets by 2037 with an estimated annual RPK growth rate of 5.7%. The report also noted that the UAE will experience a surge of private jet travel due to the upcoming Expo 2020.
From its own standpoint, one of the most recent trends witnessed first-hand by MEBAA is a general shift of business aviation away from solely being focused on high-net-worth individuals, to become a "business tool" for organisations in the region.
"I think the market has had some challenges but is performing well … The market is still in that single figure growth and I believe we are going to end this year maybe with 7% growth, in terms of the size of the market," explained Alnaqbi.
"The size of the market now is about $640m, which is not bad. We also have 540 aircraft registered in MENA — not to mention those aircraft that are foreign registered but based in the region. There is a little more than 700. It is a very good number for our industry."
Despite the forward progress, there are still some challenges to overcome. Improved access to airports and ease of rules and regulations would go a long way in promoting new opportunities for the region. Equally important is the continued fight against the grey market and other illegal operations.
Alnaqbi was quick to assert that MEBAA is certainly doing its part to support efforts in addressing these challenges and invites aviation enthusiasts to present at this year's show to see just how much progress has been made here in the Middle East.