Arriving in the bustle and continuous drum of aircraft taking off and landing at Dubai International (DXB), Aviation Business entered into flydubai's onsite offices and was welcomed by aviation veteran and chief executive officer of flydubai, Ghaith Al Ghaith.
Sitting down in his office, adorned with a host of plaques celebrating the airline's achievements, as well as numerous industry-related awards, including AVB's own Low-Cost Airline of the Year, which the carrier secured at the recent AVB Awards, Ghaith began the conversation by discussing flydubai's performance over 2018.
Revealed back in September, flydubai's half-year financial results for the reporting period to 30 June 2018, showed that total revenue increased to $761m for the six-month period. This equated to an increase of 10.4% compared to the same period last year. The report also noted passenger numbers remained steady at 5.4 million during the first six months of the year, and the airline secured 12.3% of all traffic in Dubai.
However, flydubai recorded a loss of $86.3m for the period, a result attributed to the challenging economic and geopolitical climate, as well as the pressure of increasing fuel prices. In the case of the latter, the report highlighted that the price impact of jet fuel reached AED 175 million, due to a 35% increase in the Average Brent Crude Oil prices over the same period last year. As a result, fuel costs encompassed 29.2% of total operating costs.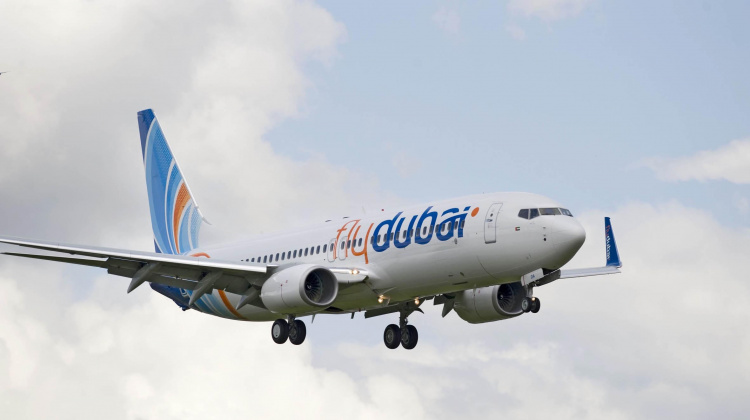 Elsewhere, ancillary revenue, which covers baggage, cargo and inflight sales, contributed 11% to the total revenue. Additionally, the low-cost carrier reportedly carried 10.9 million passengers across its network in 2017.
"From our point of view, this year was a good performance, considering the circumstances that are present. Many of things that we have done this year, especially with Emirates, the fruits of which, will come in the year ahead, rather than immediately," explains Ghaith Al Ghaith, CEO of flydubai.
Tracing back to the codeshare expansion agreement signed in November 2017, the ongoing partnership with Emirates Airline has bolstered flydubai's successes over 2018 and serves as a cornerstone for what will be the company's 2019 strategy.
While the deal signed last year added a bevvy of new codeshare travel routes, it is hoped that the partnership will provide both airlines over 240 destinations collectively, by 2022. The partnership has been particularly beneficial for flydubai, who have gained access to new routes that were previously out of its reach. This includes recent additions to its network, such as Catania, Krakov, Helsinki, as well as Bangkok.
"We will develop this relationship to maximise the benefit for Dubai. Because when you link all these points together, the hub of Dubai becomes stronger," asserts Ghaith.
"People can come here and then use Dubai to go on to other destinations. Emirates, of course, will benefit because it will have access to this untapped market. We benefit because we can now sell a bigger network of over 200 destinations," he adds.
According to the half-year report for the reporting period to 30 June 2018, the codeshare agreement with Emirates resulted in over 1.4 million passengers being jointly carried in the first six months of the year.
Part of this increased collaboration between the two airlines includes the replacement of flydubai's frequent flyer programme, OPEN, with Emirates Skywards. Announced last month, the alignment of the loyalty programme enables passengers travelling on either airline to earn Skywards Miles and Tier Miles.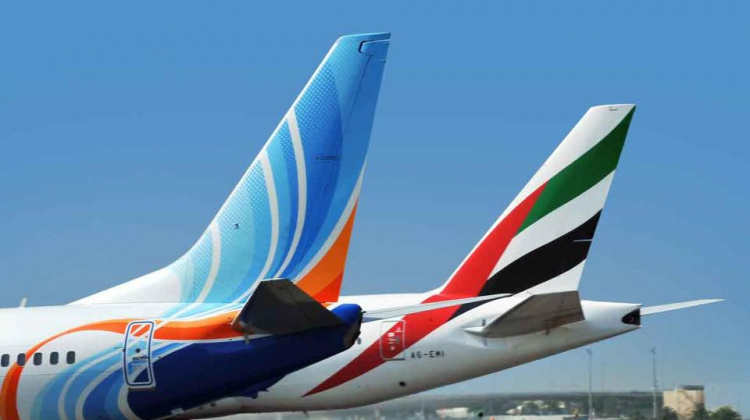 When pressed about recent updates to flydubai's fleet, Ghaith shares that the airline is currently in the process of converting its existing Boeing 737-800 fleet to the newer Boeing 737 MAX 8. Conducted as an effort to both modernise flydubai's fleet, as well as reduce maintenance costs, the CEO adds that it is the carrier's policy to rotate out older aircraft every eight years.
To date, the low-cost airline's fleet of 58 aircraft comprises of 51 737-800s, along with seven 737 MAX 8s. An additional seven 737 MAX 8 aircraft are scheduled for delivery in the New Year.
The ongoing conversion of the fleet has also brought with it new enhancements to the carrier's cabin service.
Primarily found on flydubai's 737 MAX 8 aircraft, there have been several improvements introduced to the cabin interior. This includes the implementation of full flatbeds in business class, along with optimised economy seats that maximise on space, while retaining a high level of comfort.
"When you see it, you'll see a new IFE, for example, better and improved economy seats with new facades and colours. It is very comfortable. The seat from Recaro Aircraft Seating is actually a long-haul seat design," explains Ghaith.
The new design was so well-received by travellers and the industry that the carrier was recognised at the recent APEX Awards, where it secured both the Best Cabin Innovation and Best Passenger Comfort Innovation accolades.
Shifting the conversation to discuss the industry challenges that will carry over into the New Year, flydubai's CEO shares that one obstacle that continues to impede forward progress in the region is the 'closeness' of the market. Unlike other regions, such as the US and Europe, the Middle East and Africa comprises of numerous countries and each has its own set of visa requirements and restrictions. As a result, travel across the region is held in check and it isn't a problem faced by flydubai or low-cost carriers alone. It affects everyone.
"The markets are not open — open as in, I cannot just fly everywhere I want … it's not like in Europe, you have open sky, where any airline can operate into and from any point. Or like the US," explains Ghaith.
"Here it is closed. Some markets are open but others are completely closed. For example, the Indian market, which you might expect to be our largest segment, represents only two to three percent of our total seats offered. Because there isn't enough capacity offered for us to operate. That's our biggest challenge. If it was an open market, you would see more growth."
In terms of individual challenges expected for his airline in 2019, Ghaith points out that there will be some disruption of flights offered by flydubai during the scheduled closure of Dubai International's (DXB) southern runway.
Quick to point out though that the refurbishment projects were known well in advance and coordinated in close collaboration between the airlines and DXB, flydubai, like other carriers operating out of the famed airport, have already taken the necessary steps to compensate.
For starters, the low-cost carrier has move flights for select destinations from Dubai International to Dubai World Central (DWC). A total of 39 routes will be operated from DWC during the 45-day period of the project, which will run from the 16 April to 30 May 2019.
Expected flight routes include popular destinations, such as Alexandria, Delhi, Istanbul, Jeddah, Kuwait, Mumbai, and Riyadh.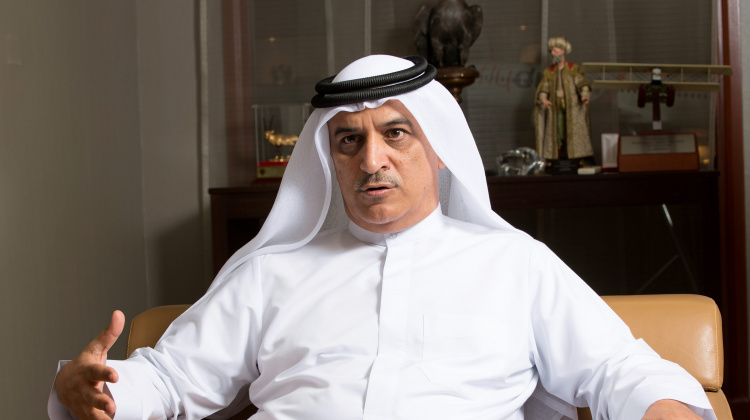 "This is not the first time. We did this a few years back … 39 flights will be operated from DWC for that period. We will, of course, cut down the number of operations. It's a well-thought plan. This is something that is planned in advance," shares Ghaith.
Another development that kicked off on the 2 December and which is expected to deliver promising results in 2019, is the introduction of flydubai flights at Dubai International's Terminal 3. Serving as the next step in the codeshare partnership between Emirates and flydubai, the low-cost carrier will serve 11 destinations from the terminal.
This includes a number of high-performing cities, such as Belgrade, Catania, Krakow, Prague, and Helsinki, to name a few. All remaining flydubai flights will continue to be served from Terminal 2, DXB, as well as DWC.
The CEO shares that as the collaboration with Emirates has opened new opportunities for flydubai, which he expects will come to full fruition in the New Year. Adding that while the partnership will likely prove a boon for both carriers in the long-term, flydubai will continue its own efforts to deliver more choice of destinations to its carriers. He hints of possible upcoming additions to the airline's network with stops across Europe and the East.
"We will continue to grow. I think whatever we have achieved over the last 10 years has really been ground-breaking. We developed to where we are right now and built our network that we fly to. I still believe that there is a lot to be done. This part of the world, we are in, we feel that we have the space to grow. There is still a lot of areas not yet covered," concludes Ghaith.