Arriving at Inmarsat's regional HQ in Dubai Festival City Tower, AVB got the chance to meet up with Rupert Pearce, CEO of Inmarsat, who was in town for the unveiling on the newly-minted office. In addition to highlighting the drive behind the launch of the new office, which aims to capitalise on prospective business opportunities here in the Middle East, Inmarsat also unveiled the results of its fourth annual global Inflight Connectivity Survey.
According to the survey, which examined passenger attitudes towards inflight Wi-Fi, there has been a sharp uptick in passenger demand for inflight connectivity (IFC) in the Middle East, Africa and South Asia (MEASA) region. In fact, of the 9,300 passengers who participated in the survey — hailing from across Europe, the Middle East, Asia Pacific, as well as North and Latin America — the majority (63%) shared that would happily exchange inflight amenities for internet access.
Other findings from the survey showed that 84% of survey respondents would likely rebook with an airline, if high-quality inflight Wi-Fi were available, while 90% of business travellers report that with internet access, they would likely be productive inflight. Another 64% of respondents shared that they have used infight Wi-Fi in the last year when they had access to it.
"What we see with the millennials, in particular, is that they get sort of sweaty palms when they can't connect. There is almost a 24/7 dependency on apps all the time … there is an expectancy of being able to do things in the air, as you can easily on the ground and not paying very much for it" comments Pearce.
"The market is ripe and ready and the beautiful thing about it is — it is future proof. Because all future generations will be connected," he adds.
It is not only about staying connected with the rest of the world, however. The advent of IFC also creates new opportunities for airlines to bring new content onto the aircraft, such as the streaming of live events.
At the same time, passengers will also be able to access their own personalised content. Rather than downloading their favourite TV shows before a flight, travellers will soon be able to use their preferred device to access their content service and stream their shows live.
Does this then spell the end of inflight entertainment? In terms of the larger, long-haul aircraft, certainly not, says Inmarsat's CEO. According to his own predictions, what we might expect to see in the near future is a blending IFE and connectivity running across the same infrastructure. By doing so, airlines would be able to alleviate the costs of the platform and its heavy weight, the latter playing a factor in terms of jet fuel consumption.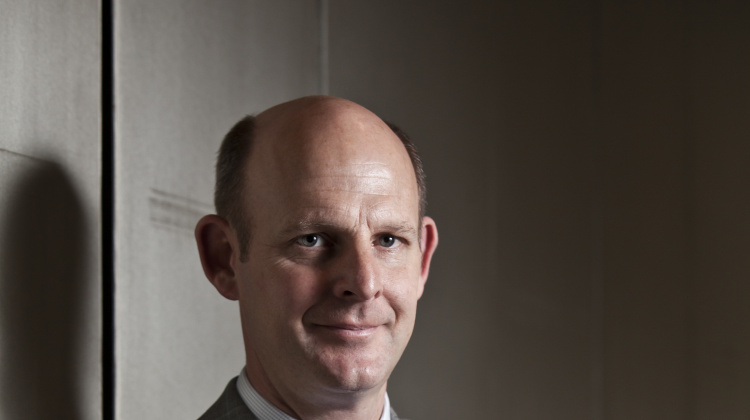 In terms of the short-haul aircraft tapped for smaller regional trips, however, there is certainly a case to be brought forward there.
"Putting a big, heavy and expensive inflight entertainment system on is less relevant to putting a relatively lightweight, small connectivity system, which allows people to choose what they do," explains Pearce.
"Certainly, within the short-haul market, connectivity will probably expedite the replacement or the transition from IFE, where there has been none or very little movement in the narrowbody market and IFC will take up that slack quite considerably."
Given the increasing number of connected devices on the aircraft, it is understandable for one to be concerned with the security aspect. After all, each additional device, which is often not reinforced with capable security measures, could potentially be a new attack vector on the shared network for cybercriminals to consider.
"I've dedicated to Inmarsat to be a leader in our industry in terms of cyber resilience … We believe it is incredibly important. Also, as a thought leader, we are trying to set global standards for our industry in terms of relative cyber resilience as well," explains Pearce.
"We also have the capability of delivering cyber resilience as a service to our customers, who are often ill-equipped to defend their connected aircraft or connected oil rig, for example. It is an area that we are investing very heavily in and will continue to invest."
Quickly dispelling any concerns related to the safety of the aircraft, Inmarsat's CEO adds that the connectivity systems related to inflight WiFi for passengers and for the flight deck are housed separately and do not interact with each other. This ensures that should one system be compromised, it doesn't affect the other.
Looking ahead, Inmarsat expects that as the technology continues to become more widespread, it will undoubtedly become more economically feasible to implement. Delivering on customer experience will not only become viable as the cost per megabyte continues to drop, but the introduction of a connected service will likely become a necessity for airlines to differentiate themselves from the competition.
"The market right now is predominately a retrofit market. But within five years, it will be predominately driven by line fit. Once it becomes the norm to order a new aircraft ready connected, the implementation costs of the airline go down dramatically and now you're really talking about the bandwidth cost," says Pearce.
"The satellite industry is going through a revolution at the moment, in terms of capability enhancement and cost per bit reductions … our capabilities begin to look more and more like terrestrial capabilities. We are offering a 50 Mb/s pipe today and I struggle to get that in most parts of the world, terrestrially," he concludes.