Despite an enduring history dating back to 1959, it's only within the last decade that Dubai-based aviation services provider dnata managed to move beyond the confines of the UAE market.
In just 10 years, the company, which is part of the Emirates Group, has grown from a small but respected player in the industry, to a global powerhouse that is today active across 85 countries.
Back in May 2018, the aviation services provider unveiled its financial performance for the 2017 year, in which it announced that it had achieved its highest profit to date with $359m (AED 1.3bn).
During the same period, dnata also saw record revenues of $3.6bn (AED 13.1bn), a sizeable portion of which (68%) was attributed to the progress of its international business.
"Over the last two to three years, we have expanded a lot by acquisition … we had five acquisitions that grew our business quite significantly and we entered key markets in Canada, USA and Brazil," comments Stewart Angus, divisional senior vice president of International Airport Operations & Associated Companies, dnata.
While the company's operating costs increased by 8% to reach $3.2bn (AED 11.9bn), it did secure a record high cash balance of $1.3bn (AED 4.9bn). Revenues of dnata's UAE airports operations, which includes both ground and cargo handling, grew by 4% to reach $859m (AED 3.2bn), while the company's International Airport Operations division's revenues increased by 14% to hit $1bn (AED 3.8bn).
Serving 309 airlines from around the world, the aviation services provider currently operates within 127 airports; 75 involved in ground handling, 60 in catering and 44 in cargo operations.
Despite a push for rapid global expansion in recent years, momentum for the current and upcoming year has slowed dramatically. Instead of aggressively pursuing new acquisitions, the current strategy is focused more on consolidation.
"A lot of the strategy around 2018 has been about the integration and optimising the performances of those businesses that we acquired in previous years … don't expect significant acquisition announcements on the ground handling side," explains Angus.
"Having said that, we are always looking for opportunistic chances to expand and I expect we will do one or two relatively small acquisitions. But I think they will be quite discerning and they will be more about filling in the gaps rather than moving to new geographical territories."
While there hasn't been a lot of acquisitive growth over 2018, the SVP shares that there has been a lot of organic growth driven by the provision of additional services in airports that dnata is already active within.
Part of this includes the launch of three new lounges and the increase of cargo capacity at seven airports across the world. Also this year, dnata begun ground handling work at two Greenfield projects in Amsterdam, Netherlands, and Nashville, USA.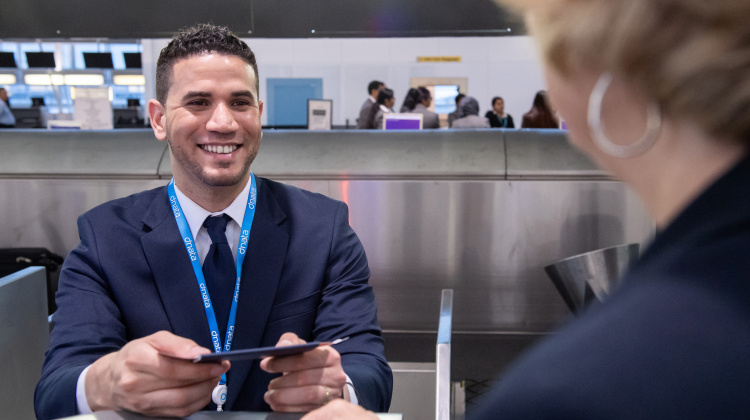 Last August, the company launched passenger handling operations at JFK Airport in New York, where it is operating in terminals four and eight with launch customer Copa Airlines, the flag carrier of Panama.
"When you add all those up, there is quite a significant growth in service capability in those airports, and it's really that growth that has driven what was last year a 15% increase in revenues for us in the international businesses," shares Angus.
Another recent development this year was dnata's stake increase with ground handler Airport Handling SPA. Back in July, dnata exercised its option to acquire a 40% stake in the Milan-based entity, bringing its total interest to 80%.
Founded in 2014, Airport Handling delivers a wide range of passenger, ramp and baggage services at Milan's Malpensa (MXP) and Linate (LIN) airports. Building upon the original investment that was conducted back in 2016, dnata's further venture with Airport Handling bolsters its already sizeable presence in the Italian market, which consists of catering facilities in 22 airports.
In terms of its portfolio of clients, dnata has managed to secure a sizeable number of new customer contracts.
"In the past 12 months, we have won over 90 new customer contracts … what's particularly pleasing is those 90 contracts are with the airlines that we want to work with, such as Etihad, Air France, KLM, Lufthansa, Japan Airlines, as well as the Chinese carriers," says Angus.
"But some of the contracts are with airlines who in five to ten years will be powerhouses in the industry, such as Norwegian, Air Baltic and Ethiopian Airlines."
When asked about upcoming projects, the SVP shares that there are two operations set to go live within the current year. The first, which is set to start in November, is a ground handling operation with both passenger and ramp services at Los Angeles International Airport.
Though tight-lipped about the operation, Angus was able to share that dnata has already started a recruitment drive for the operation and that there would be four launch customers that it would be working with at the airport.
The second project aims to tap into the cargo market of Brussels, an area that dnata has reportedly received requests from customer airlines to enter. Already on the ground and searching for a viable cargo facility, dnata aims to launch this operation in December.
The move is one of the many recent undertakings by the company to address what the SVP refers to as one of the challenges for the 2018 year.
"One of the challenges we faced over the last year has actually been the unexpected growth in air cargo — over the last 18 months. That has put real pressure on the cargo facilities, particularly in Europe and North America," explains Angus.
"Because the capacity is fixed, in terms of the facility. If you have a cargo facility with 5,000 sqm of space, you can't just expand it overnight. We've had to do quite a lot of investment to improve our ability to manage capacity," he adds.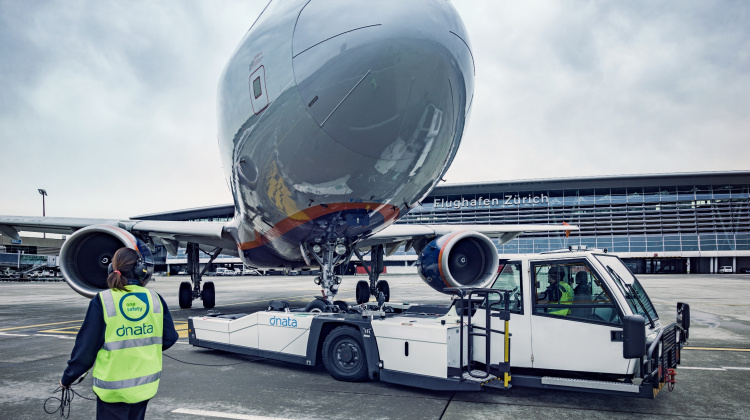 The impact of higher fuel prices is also being felt across the entire aviation industry and is bringing pressure particularly to the airlines. Despite what one might initially suspect, however, the impact hasn't necessarily forced carriers to go lean.
In fact, from dnata's perspective, there has been a noticeable shift in demands from the market.
"There is a change. Five years ago, the airlines were incredibly price driven. Always looking for who could provide what at the lowest price,"explains Angus.
"I think there is a growing recognition, certainly amongst the more forward-thinking airlines that while you can save on your handling rate, you'll pay for it in terms of poor customer service. It impacts on your reputation.
"More and more airlines are recognising that buying the cheapest is not always the best for your business. That's the market position that we are aiming for."
As the world heads into the 2019 year, dnata, like many other organisations within the industry, has already moved to set the foundation for future growth. According to the financial performance report released last May, the aviation services provider has already invested AED 600m towards new facilities and equipment, talent development, as well as key acquisitions.
Part of that investment also included the adoption of digital technologies. It was previously by the company that it had begun the journey to introduce a new Enterprise Resource Planning (ERP) into its IT infrastructure.
In addition to the ERP, dnata has also begun the adoption of a new cargo management system, aptly named iCargo, as well as the adoption of a new safety management system that is being supplied by MetricStream.
Another mobile solution geared towards the ground staff is also being explored, one that would enable the teams to capture real-time data on the aircraft turnaround. The implementation of the latter is, however, still a few years out.
In the meantime, the SVP shares that dnata will continue to build upon its recent acquisitions and existing contracts, while also exploring prospective business streams to supplement its core business.
"We will continue to look for acquisitions, but it will be probably smaller than it has been in the past, and we will continue to drive to optimise the businesses that we have," comments Angus.
"In addition to that, we are looking at new business streams. For example, VIP handling, lounge handling, and even specialist cargo products such as pharmaceuticals. Looking at those specific high yield areas and organic growth."