Course correcting a challenged business is oft a precarious affair. Many who find themselves in such a position may struggle with the responsibility, while prospective leaders asked to take the helm, may harbour reservations to do so. Such has not been the case with aviation veteran Stefan Pichler, who built an entire career around turning the tide.
Over the last three decades, the German national has held a number of executive leadership roles in organisations across the aviation and hospitality sectors. This includes serving as CEO of Thomas Cook AG, chief commercial officer and chairman of Virgin Australia, managing director and CEO of Fiji Airways, as well as CEO of Air Berlin.
In 2009, Pichler signed on as CEO of Jazeera Airways and by 2011, he managed to turn the airline's operating profit margin into the second highest within the global airline industry at 25.6%. This was achieved as part of a 'low cost, high revenue' plan that saw the airline shed 30% of its workforce, along with a sizeable portion of its fleet.
In recognition of his efforts in making the airline profitable again, Pichler received the Personal Achievement of the Year award at the 2012 Aviation Business Awards.
It is perhaps this magical touch that served as one of the many motivating factors behind his most recent appointment as president and CEO of Royal Jordanian. Taking over the helm of Jordan's flag carrier back in May 2016, Pichler was challenged with a business that had suffered annual losses of an estimated $197m since 2011.
Immediately putting into play a comprehensive five-year turnaround plan, it, unfortunately, appeared that the decline that plagued the airline would continue over 2017. In the first half, the airline reported a loss of $37.1m, which was more than its entire loss over the previous year.
By the close of 2017, however, the tables had turned dramatically and the carrier managed to close out the year with an annual profit of $387,000.
"The first half was dire. We were heading down a very negative trend in terms of revenues and then we reversed our fortunes. We filled more of our planes and we enhanced our load factor from 60%, up to about 70%," Pichler tells Arabian Business.
"We grew the revenues by more than 10% and this helped balance out and accommodate the losses for the first part of the year. In the end, we made a little bit of a profit in 2017."
Royal Jordanian's CEO credits the change in fortunes to a number of factors, which includes the introduction of a non-stop promotional campaign featuring low-fares. Additions such as charges for baggage allowance and inflight amenities were also implemented over the last two years, while other elements of the cabin service were stripped away.
Highlighting some of the changes to Aviation Business, he shares that hot meals in the economy class on short and medium-haul flights were swapped out for sandwiches.
"As a lot of people know, the catering cost in the airlines business is mostly from logistics. So, if you can bag cater food, you save a lot of money," explains Pichler.
"What we do is aside of the service on board, we also enhanced the customer touchpoints across the value chain. This means booking on our website and with apps is much easier. So it's much easier to book and fly Royal Jordanian. That's what is very important for us," he adds.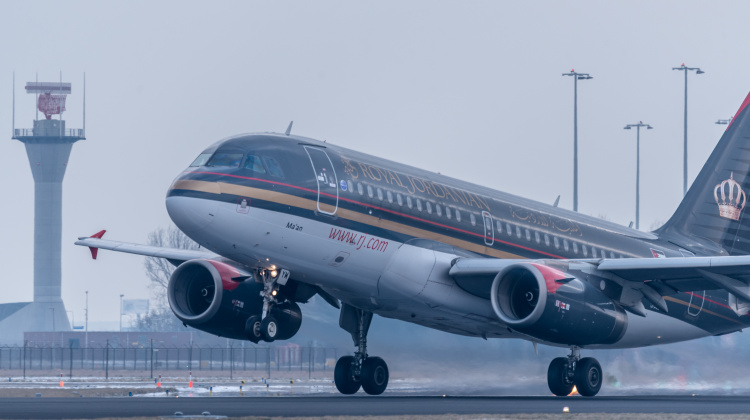 The success found in the second half of 2017 also appears to have carried over into the current year. According to the latest financial results released by the airline back on the 29 July 2018, Royal Jordanian's revenues grew by 12% from the $400m recorded the first half of 2017, to reach over $446m in the same period of 2018.
Carrying over the aggressive marketing strategy from last year, the airline continued its non-stop promotional campaign over H1, which resulted in a 6% increase in passenger count for H1. This equated to 93,000 more travellers than the same period in 2017. Royal Jordanian's seat load factor also jumped 4.4 points reaching a high of 72.8%.
This resulted in the carrier reducing net loss for the first six months of 2018 to $17.9m after tax, a significant difference than the $37m reported in H1 2017. The impact was felt on the bottom line, as Royal Jordanian achieved a remarkable 161% increase in gross profit, reaching $47.2m from the $18m recorded in the first half of 2017. This was all achieved despite a 27% increase in the fuel bill during the comparison period.
When asked about the ongoing challenge of fuel prices and how it would affect business moving forward, Pichler asserts that while it would affect financials, the situation also forces airlines to rethink how they operate.
"It [fuel prices] is a big challenge for everybody and it will impact the results. I personally think it's quite good because a high fuel price keeps people disciplined. Because it means that you don't operate all the capacity that you have available. You get rid of the aircraft that are not very fuel efficient. You operate less, and you streamline your operations," Pichler explains to Arabian Business.
"Our business is basically driven by capacity. If you are tight with credit, you can make money. If you're tight with capacity in a consolidated environment like the US, you make even more money. If its free flow and capacity, nobody makes money."
The CEO also mentioned as part of his interview with Arabian Business that Royal Jordanian is currently exploring the possibility of an oil price hedge. While noting airlines such as Lufthansa and American Airlines have used oil price hedges in the past, as a means of mitigating the impact of rising fuel prices, Pichler points out that the advantages of a hedge tend to accumulate over time.
"It's an ongoing process and we don't have momentum right now so just entering a hedging strategy as prices have risen means the timing won't be opportune," he explains.
Separately to Aviation Business, Pichler briefly highlighted the progress of the carrier's sustainability efforts, which consists of a fuel efficiency programme put into play as part of the five-year plan. Working closely with pilots and suppliers to reduce the fuel burn per hour, the airline has managed to cut back around 4.5% within the first six months of 2018.
Switching gears to discuss the carrier's strategy moving forward, Royal Jordanian's CEO shares that there are plans to expand the airline's network. In fact, this year has already seen the addition of direct flights to Copenhagen in Denmark, while next April will see the launch of a new route to Washington DC.
Despite these additions, however, the focus of the airline is more on frequencies than coverage.
"We are growing with a couple of destinations but we are more focused on enhancing frequencies in our current destinations because it is a much more efficient way to grow. You have your infrastructure there — you add one or two flights more that comes at a very marginal additional cost," comments Pichler.
The other major change to the company's strategy is that the focus has shifted away from chasing traffic in the GCC and is instead directed at taking ground within the Levant and European markets.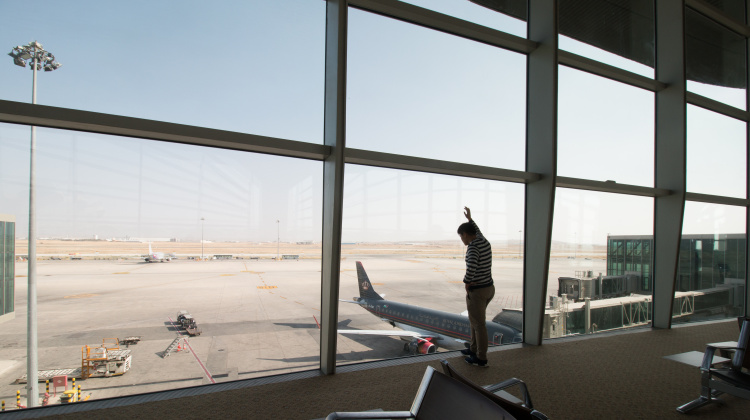 Though Royal Jordanian will certainly continue to have a certain level of exposure to key GCC destinations, such as Dubai and Abu Dhabi, Pichler explains that tough competition in the region makes it difficult to gain new ground and grow. Instead, the airline will focus on its core market of the Levant, which includes Iraq and Iran, and looks to connect it with Europe and US.
The CEO also hopes that destinations that have been temporarily suspended like Damascus will soon open again and contribute to the airline's future growth.
"I think the traffic between the Levant and Europe is strong, so we have good opportunities there. The US has limited opportunities that we are looking to slowly enter," explains Pichler.
When asked about the market in Asia, Pichler admits that while Royal Jordanian flies out to the Far East, there are no immediate plans for expansion.
"Too much competition. There is so much capacity offered to Asia … we simply do not get the fares and the load factor that we need to be profitable," he adds.
Back on the home front, Royal Jordanian has also benefited from a recent tourism boom in Jordan. According to the latest figures from the Central Bank of Jordan (CBJ), tourism revenues at the end of July 2018 reached $2.9bn, a 13.7% increase compared to the same point in 2017.
The bank also noted an increase in 9.3% increase in the number of tourists visiting the country over the same period, equating to 2.8 million travellers.
"Jordan has seen growth as a tourist destination and strong growth across the globe. I think the highest growth of tourists has been from Asian countries … we play a significant role in developing tourism, but not as much as we could. We will enhance that moving forward," explains Pichler.
"Our fares are helping lead us to cooperate with tour operators in Europe, US, and Asia … everybody who is part of the value chain — the hotels, travel agencies, tour operators, and airlines — will have to work together on the common vision," he concludes.