Despite the fact that the bulk of announcements to pour out over the course of the 2018 Farnborough International Airshow were related to the $192bn worth of deals penned during the event, one of the biggest stories to emerge was from within the future aircraft space.
Rolls-Royce, a long-standing and reputed name in the aviation industry, utilised the opportunity of the biennial airshow to unveil its new electrical vertical take-off and landing (eVTOL) vehicle concept.
Featuring a hybrid propulsion system, which will be capable of delivering approximately 500kW of electrical power, the eVTOL aircraft is expected to have a cruising speed of 250mph and range of 500 miles.
In terms of capacity, the concept's design is adaptable and depending on the configuration, can comfortably seat between four to five adults.
Powering the aircraft is an M250 gas turbine that will be modified and incorporated into the hybrid electric propulsion system.
According to Rolls-Royce, over 31,000 M250 engines have been delivered in the last 50 years and there is an estimated 16,000 in use today. Recording more than 25 million flying hours of service, the engine is currently utilised in more than 170 different helicopter and fixed-wing applications. This includes both civilian and military aircraft.
"It [EVTOL] is a winged concept and we think that's quite important because it means you can fly faster and you can also fly further, because the wing gives you increased efficiency over a rotorcraft, such as a helicopter," comments David Debney, chief of Future Aircraft Concepts Future Technologies Group, Rolls-Royce.
"The other key thing is that it is a hybrid propulsion system. It is not fully electric. It is a combination between an M250 gas turbine, which would normally go in a small helicopter, and a battery."
As the company's first foray into the small aerial vehicle space, the design behind Rolls-Royce's EVTOL can be adapted for a variety of roles, such as private and public transport, cargo operations, as well as military applications. In the case of freight operations, the aerial vehicle will have a payload of 500 kilos.
Breaking down how the EVTOL's propulsion system would work, Debney explains that the gas turbine itself doesn't provide any thrust. Instead, it produces electrical power that is then fed into the electrical system to power the aircraft's rotors.
In order to facilitate take-off, both the wing and tail tilt in what Rolls-Royce aptly calls a tilt-wing concept. Once in the air, the main rotors fold back for horizontal flight and at the same time, the level of power output decreases significantly.
This is due to the fact that the energy requirements for horizontal flight are substantially less than the power needed for a vertical take-off.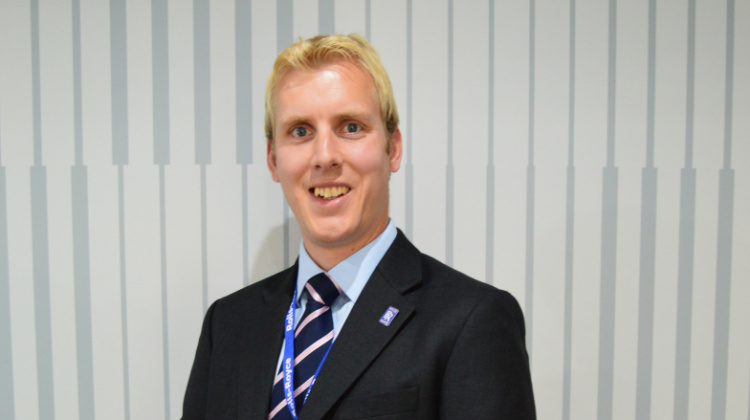 "In level flight, the gas turbine produces more power than you need and as a result, you have the option to recharge the batteries while you are in cruise," comments Debney.
"Part of the reason we have done that is so you can have the option to fly a shorter range and then back again without any infrastructure at your destination. You don't have to fly somewhere where infrastructure exists. We think that flexibility is important for the initial market stage."
When pressed about where EVTOL will find its niche within the aviation space, Debney shares that the concept will initially compete with the light
helicopter market.
Unlike commercial helicopters that already operate within a city's limits, however, which are typically reserved for use by high-net-worth individuals and emergency services, Rolls-Royce is aiming to position its aircraft to become a "transport solution for the general public".
Rotorcraft with heavy lift capability, such as Boeing's famed CH-47 Chinook twin-engine helicopter will be out of reach for the company's EVTOL concept for the time being.
Despite this though, Rolls-Royce holds high hopes that as electrical propulsion technology continues to advance, electrification will move beyond small-sized and short-range aerial vehicles and eventually find its way onto widebody aircraft as large as a 777.
Debney also shares that while initial models will unlikely be fully autonomous, due to the current state of regulations, the concept is certainly capable of becoming completely pilotless further down the line. As it stands, Rolls-Royce's EVTOL will be highly automated right out of the box.
"Our intention is to have it [EVTOL] highly automated to start with. Whilst the pilot will be the ultimate decision-maker about where to fly, the aircraft will actually do the flying," explains Debney.
"So the pilot will have a joystick or some other control interface and it won't be directly connected to the flight controls. This is not dissimilar to some of the fly-by-wire systems that exist in other aircraft."
The technology behind Rolls-Royce's hybrid propulsion system has already found its way into another VTOL model, Aston Martin's Volante Vision Concept. Also showcased at the 2018 Farnborough International Airshow, Volante is a luxury concept aircraft with VTOL capabilities that is currently under development by Aston Martin, in close collaboration with Rolls-Royce, Cranfield University and Cranfield Aerospace Solutions (CAeS). The company aims to have the project fully realised within the next four to five years.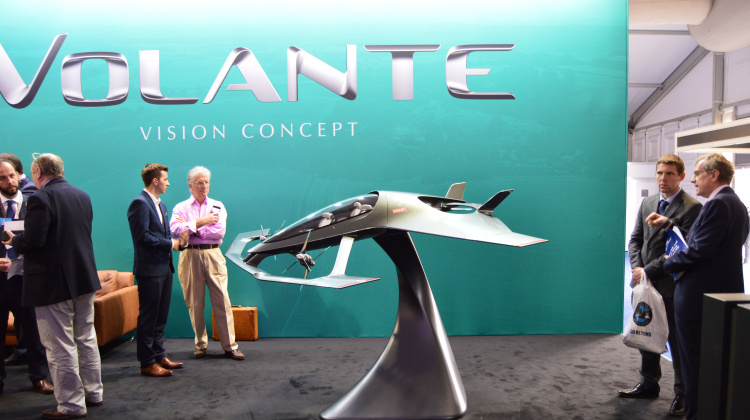 Visiting the Aston Martin booth during the show, AVB managed to link up Paul Hutton, CEO, Cranfield Aerospace Solutions, whose UK CAA and European regulator approved company is overseeing the design and production of the aircraft.
"Aston Martin wanted to have a VTOL — initially piloted but then autonomous hybrid electric aircraft — for the market that they address, which are the high-net-worth individuals," explains Hutton.
Similar to the viewpoint held by Rolls-Royce's David Debney, CAeS' CEO believes that the Volante aircraft will not only compete with the light helicopter market but will also gradually replace that segment.
While part of this has to do with the lower impact eVTOL aircraft will have on the environment, eventually, as the technology goes full electric, the economies of scale will shift in its favour.
Hutton quickly points out though that going full electric will bring its own challenges into the mix, such as the need for a city-wide network of charging stations. He also believes that as more of these aerial vehicles enter the market, it will have a dramatic impact on existing aviation facilities and real-estate.
"What I think will happen to aerospace generally is that it is going to move away from a small number of large airports, to a much more distributed model. You will have many more landings sites, more landing pads. The real estate in cities that can accommodate these will become much more valuable on rooftops" comments Hutton.
"They'll be smaller airports that can take many of these aircraft rather than large airports that can take large aircraft," he adds.
Another challenge that needs to be overcome relates to autonomous piloting, which in order to realise requires the creation of a supportive regulatory environment. To ensure autonomous flight comes to fruition, CAeS' CEO is adamant that the best way to get the wheels turning is not to wait for regulators to create policy, but rather "give them a project to approve".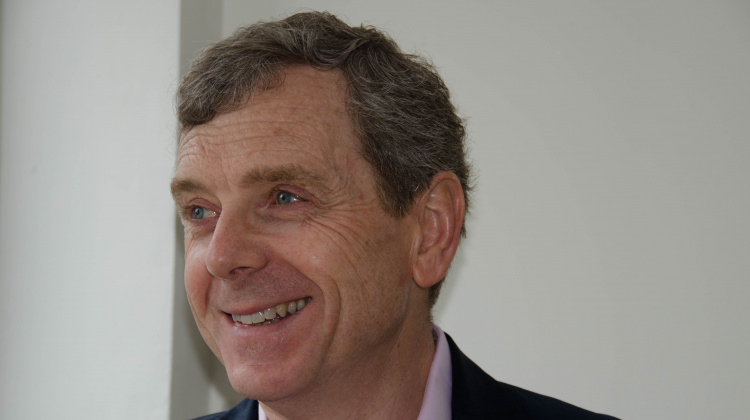 Following approval of the design, policymakers would then be able to "reverse engineer that approval into a set of regulations or draft regulations". And while Aston Martin's Volante concept is initially being marketed towards big spenders for urban and inter-city air travel, the goal further down the line is to get the vehicle into the mainstream. To do so means lowering the vehicle's cost and thus making it more accessible to the wider public.
"So often what you find with new technologies, you have to go in at a market which will pay for them. The advantage of this, you can set a high price because it is a desirable product," says Hutton.
"The sort of people that buy Aston Martin will be prepared to pay for a product like this. Once you have proven the autonomous technologies and you've created the regulatory environment that will allow this to operate, you can trickle down those technologies into a lower price point product," he concludes.